New US National Security Adviser Paid by MKO: Iranian VP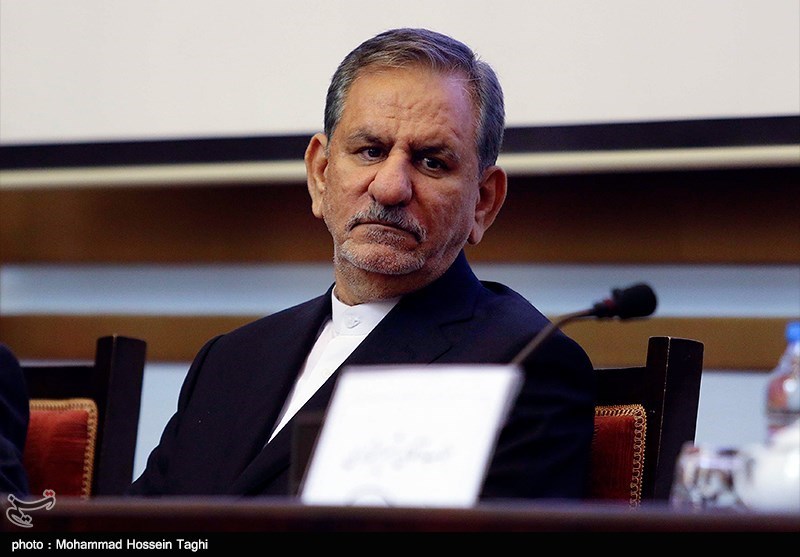 TEHRAN (Tasnim) – Iranian First Vice-President Eshaq Jahangiri slammed the recent appointment of former American ambassador to the UN John Bolton as the US national security adviser, describing him as a staffer of the terrorist Mojahedin-e Khalq Organization (MKO).    
"Today, a group has come to power (in the US) whose major source of pride is having been paid by the MKO," Jahangiri said in a speech in Shahriar in Tehran Province on Tuesday.
They (US officials) are wrong to assume that the Iranian nation will give in to their threats against the Islamic Republic, the first vice-president added.
He went on to say that Iranians strongly hate the MKO because the terror group has killed 17,000 people of the country.
US President Donald Trump on Thursday said he would appoint Bolton as his national security adviser. Bolton, a former US ambassador to the United Nations, advocates regime change in Iran.
The US removed MKO from its list of foreign terrorist organizations in 2012.
The MKO - listed as a terrorist organization by much of the international community - fled Iran in 1986 for Iraq and was given a camp by former Iraqi dictator Saddam Hussein.
They fought on the side of Saddam during the Iraqi imposed war on Iran (1980-88). They were also involved in the bloody repression of Shiite Muslims in southern Iraq in 1991 and the massacre of Iraqi Kurds.
The notorious group is also responsible for killing thousands of Iranian civilians and officials after the victory of the Islamic Revolution in 1979.
More than 17,000 Iranians, many of them civilians, have been killed at the hands of the MKO in different acts of terrorism including bombings in public places, and targeted killings.