Over 128,000 Civilians Have So Far Left Ghouta: Syrian Source
TEHRAN (Tasnim) – More than 128,000 people have left the militant Eastern Ghouta enclave on the outskirts of the Syrian capital city of Damascus through the safe corridors provided by the Arab country's army and its allies, a source said.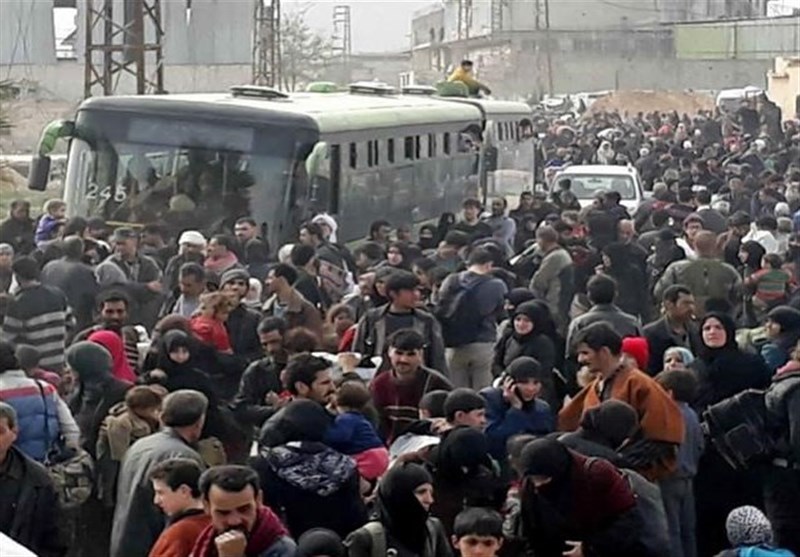 The Syrian military source, speaking on condition of anonymity, told Syria's official news agency SANA on Wednesday that over 128,000 civilians, whom terrorist organizations were holding as human shields, have so far managed to leave the area through the safe corridor at al-Wafideen Camp.
Syria says the government's bid to secure the departure of thousands of civilians from Eastern Ghouta despite all the desperate attempts by the terrorists to prevent them from leaving exposes the lies and hypocrisy of Western countries professing concern for the civilians.
Eastern Ghouta, a besieged area on the outskirts of Damascus which is home to some 400,000 people, has witnessed deadly violence over the past few days, with foreign-sponsored terrorists launching mortar attacks on the Syrian capital in the face of an imminent humiliating defeat. The Syrian army now controls over 80 percent of the territory.