Myanmar's President-Elect U Win Myint Sworn in, Pledges 3 Objectives
TEHRAN (Tasnim) - Myanmar's President-elect U Win Myint was sworn in on Friday as the new president of the country and pledged to pursue three objectives as his priorities, parliament sources said.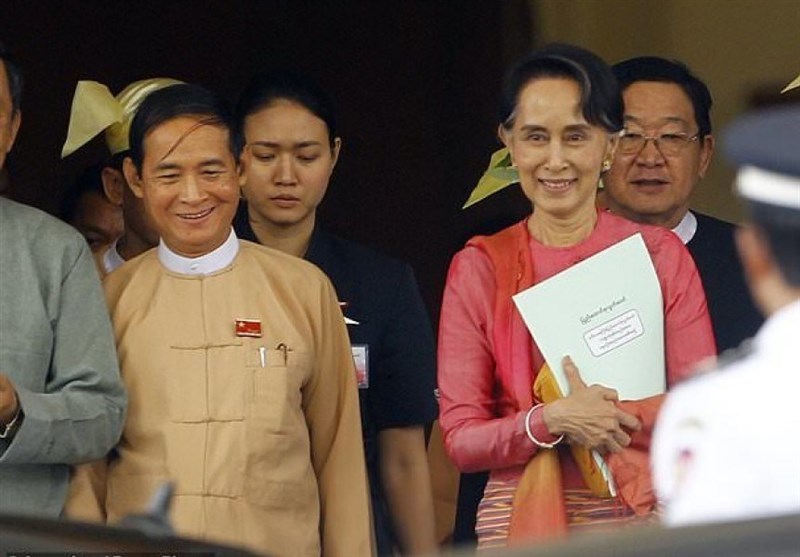 The three objectives are law enforcement and people's socio-economic development; national reconciliation and domestic peace; and amendment of the constitution for the establishment of a democratic federal union, Xinhua news agency reported.
The three objectives were included in U Win Myint's inaugural speech at the Union Parliament.
U Win Myint stressed the special need to change all the shaped ideologies and fixed customs and practices during the transition period which has just started.
He called for strengthening judiciary, boosting corruption fighting, human rights protection and drug curbing, preventing loss of people's fund, returning confiscated land and compensation, pursuing the well-being for workers and raising education standard for students.
The new president also emphasized the development of the media sector to serve the people.