Iran Condemns Israeli Killing of Palestinians in Gaza Strip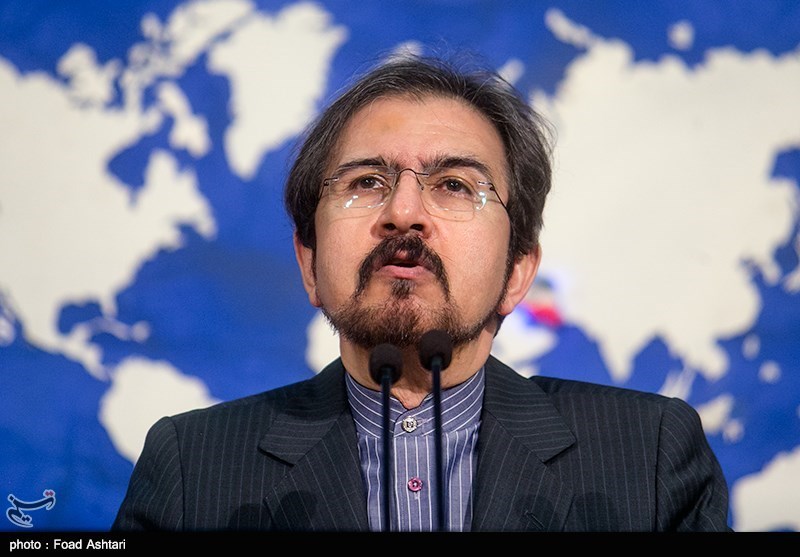 TEHRAN (Tasnim) – Iran's Foreign Ministry spokesman strongly condemned the recent Israeli atrocities against Palestinian people.
In a Saturday statement, Bahram Qassemi denounced racist Israeli forces' brutal killing and wounding of dozens of Palestinians in the occupied territories.
"Although the Zionist regime (of Israel) has a long record in occupation, killing and (committing) crimes, Mr. Trump and the US ruling elites' unwavering support as well as shameful efforts by some regional leaders in order to establish overt, covert, disgraceful and ignominious relations with the (Israeli) regime have unfortunately further emboldened Zionist regime leaders to turn Palestinian youth's peaceful rally into a bloodbath on the Eve of Passover," said the spokesman.
He called on the international community and all those who feel committed to humanity in today's world to adopt immediate and firm action in the face of the Israeli regime's recent crimes.
"At this sensitive juncture, it seems that the countries in the [Middle East] region had better utilize all their tools and national as well as popular resources to counter the Israeli regime's expansionist and anti-human policies instead of turning to domestic conflicts and arming themselves to pose a threat to other regional countries," he noted.
"Without a doubt, the leaders of a limited number of infamous countries in the region are covertly seeking to establish relations with the Zionist regime (of Israel) in order to please the US."
These leaders, who are parvenus and have wishful thinking, have had a direct role in, and are responsible for the recent killing of scores of Palestinians and should be held accountable in the court of public opinion and before the conscience of world nations, he said.
Qassemi noted that the recent Israeli crime in the occupied territories shows Tel Aviv's inhumane nature, underlining the need for Muslim countries to continue resistance until the occupation ends and Palestinians' rights are fully restored.