Trump Furious after France, Germany Expelled Fewer Russians than US: Report
TEHRAN (Tasnim) - US President Donald Trump was reportedly upset last month when he learned that France, Germany and other European allies had expelled fewer Russian diplomats than the US.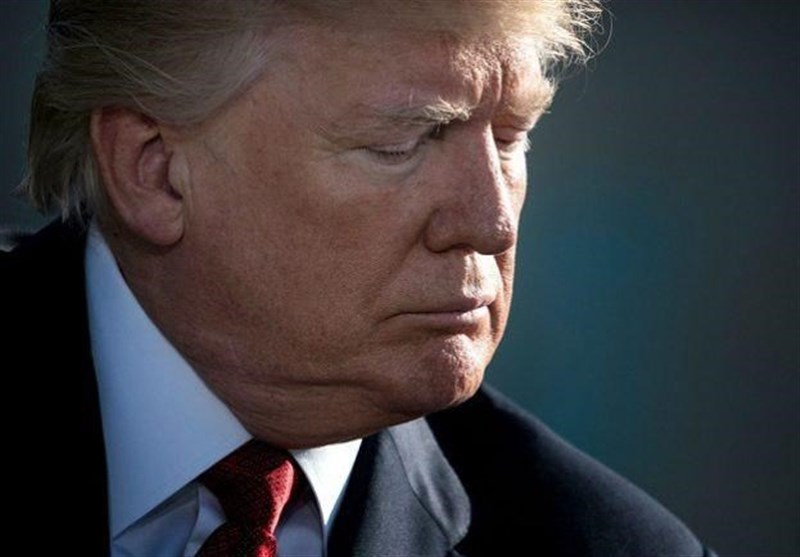 The Washington Post reported that Trump explained to administration officials that the US would "match" the number of expulsions doled out by European allies in the wake of a chemical attack on an ex-Russian spy living in the United Kingdom.
UK leaders determined Russia was most likely responsible for the attack.
When Trump learned France and Germany had each booted far fewer than the 60 diplomats expelled from the US, he began shouting in anger, the Post reported.
Officials were reportedly unable to calm him when they explained European countries expelled the same number of Russians in total as the US.
Trump's reported frustration with the handling of the Russian diplomats comes as he faces frequent criticism from Democrats and some Republicans over his administration's actions against Russia.
He has often attacked the special counsel investigating Russian meddling in the 2016 election, and has repeatedly suggested the US would benefit from improved relations with Russia.
Despite that, the president asserted earlier this month that "probably no one has been tougher on Russia than Donald Trump."
Since then, Trump called out Russian President Vladimir Putin for playing a role in an apparent chemical attack in a Syrian town that killed dozens of civilians, and warned Moscow to "get ready" for US missiles headed for Syria.
On Sunday, US Ambassador to the United Nations Nikki Haley announced on Sunday the US would impose new sanctions on Russia following chemical weapons attack in Syria last week.