Israel to Pay for Attacking Syria Sooner or Later: Iranian Spokesman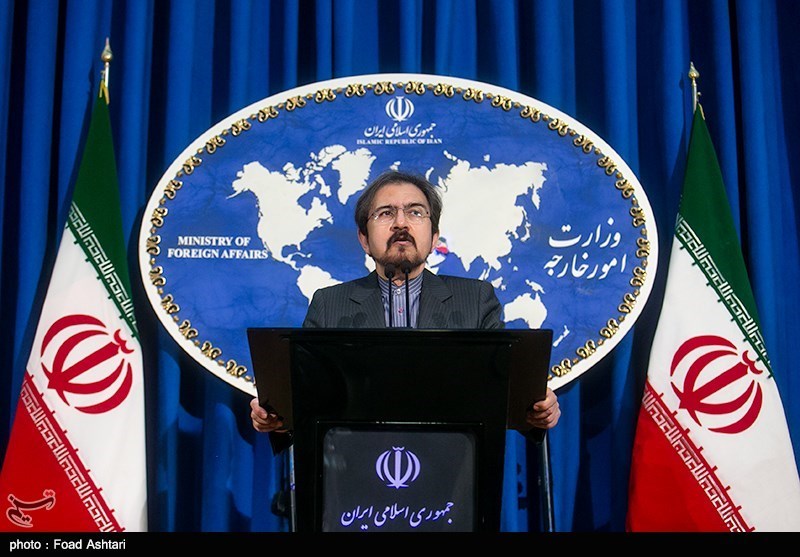 TEHRAN (Tasnim) – Iranian Foreign Ministry Spokesman Bahram Qassemi deplored the Israeli regime's recent attack against a Syrian air base, which killed seven Iranian military advisers, and said Israel will be punished "sooner or later".
Speaking to reporters during his press conference in Tehran on Monday, Qassemi pointed to the Israeli air strike on the T-4 air base near Syria's Homs and said, "The aggression on Syrian soil was illegal".
"This (move) has its roots in the hostile policies of Israel toward the Muslim people of the region," the spokesman stated.
"Israel will receive the required responses sooner or later," he said, adding, "They cannot take (such) an action and be exempt from punishment."
Seven Iranian military advisers were killed in the Israeli air raid on T-4 on April 8. The bodies of the Iranians were flown back to Iran and funerals took place on Tuesday.
Since Syria was gripped by civil war in March 2011, Iran has remained a close ally of the country and supported its legitimate government in the face of foreign-backed militancy.
The shrine of Sayyida Zeinab, a sister of Imam Hossein (AS), the third Shiite Imam, is located in Damascus, Syria. Iranian military advisers have played a decisive role in the protection of the holy shrine against terrorist attacks.
Israel has struck locations in Syria many times in the course of the foreign-backed conflict, targeting both military bases and residential areas.