Iranian Deputy FM Slams US Moves against JCPOA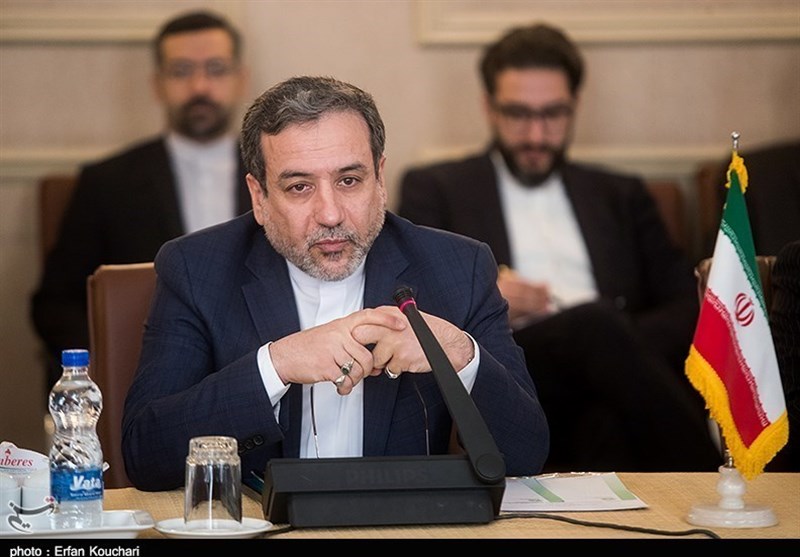 TEHRAN (Tasnim) – Iranian Deputy Foreign Minister for Political Affairs Seyed Abbas Araqchi said the US government's "obstructions" and moves against the 2015 nuclear deal, also known as the Joint Comprehensive Plan of Action (JCPOA), has put the deal on the verge of collapse.
"The fate of the JCPOA, which is a great achievement of diplomacy in the international arena, is at stake as a result of the obstructions and challenges that the Trump administration has created," Araqchi said at a meeting with Norwegian Foreign Minister Ine Marie Eriksen Soreide in Oslo on Thursday.
He added that in more than ten reports, the International Atomic Energy Agency (IAEA) has confirmed Iran's compliance with its obligations under the deal, but the US has failed to fulfill its obligations.
The Iranian diplomat went on to say that Washington has put the JCPOA on the verge of collapse by its delays and moves to renege on the nuclear agreement.
"This is a completely false impression and a big mistake if anyone thinks that Iran will remain committed to the JCPOA in any circumstances," he noted.
The Norwegian foreign minister, for her part, stressed the need for further efforts to protect the JCPOA and said the failure of the deal would be the failure of the international community.
Under the deal, Iran agreed to curbs and inspections on its nuclear program in exchange for relief from anti-Tehran sanctions.
US President Donald Trump in January set a 120-day deadline for US lawmakers and European allies to "fix" his predecessor Barack Obama's main foreign policy achievement or face a US exit.
Since the historic deal was signed by Tehran and the Group 5+1 (Russia, China, the US, Britain, France and Germany) in Vienna in July 2015, the International Atomic Energy Agency (IAEA) has repeatedly confirmed the Islamic Republic's compliance with its commitments under the JCPOA, but some other parties, especially the US, have failed to live up to their undertakings.
In March, German Chancellor Angela Merkel warned of serious repercussions of a US decision to pull out of the multilateral agreement, saying such a move would plunge the Middle East into war.