President: Iran Ready for Possible US JCPOA Withdrawal
TEHRAN (Tasnim) – Iran is prepared for the US president's possible decision to pull out of the Joint Comprehensive Plan of Action, Iran's President Hassan Rouhani said, adding that the Atomic Energy Organization of Iran has devised a series of responses that the other side could not imagine.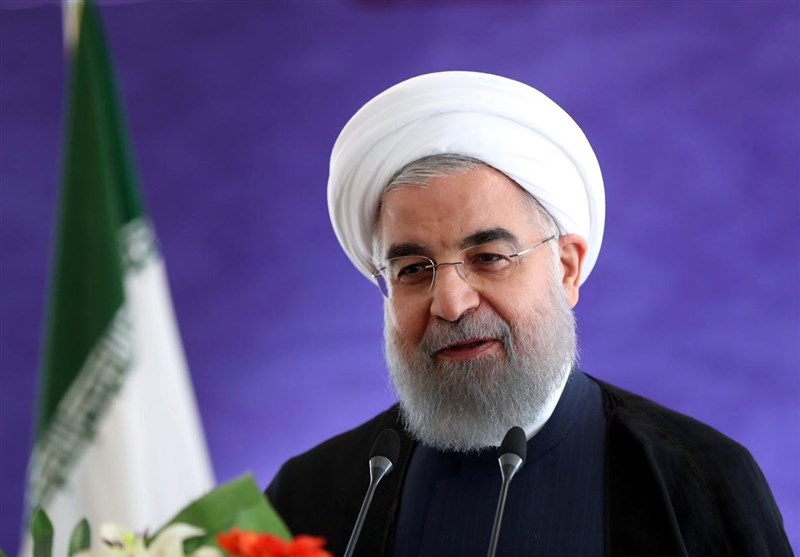 In comments at a meeting in Tehran on Saturday, Rouhani gave an assurance that Iran's economy will not be affected by Washington's possible move to leave the JCPOA, the 2015 nuclear agreement between Iran and the Group 5+1 (Russia, China, the US, Britain, France and Germany).
The recent reforms that the Iranian administration made to the currency market was a preemptive measure before the US likely decision against the Iranian nation, he added.
The president further said that the Atomic Energy Organization of Iran is prepared to do both what the other side may expect and what it could not imagine, under orders received months ago.
In June 2016, Leader of the Islamic Revolution Ayatollah Seyed Ali Khamenei said Iran will set fire to the nuclear deal if the US government tears it.
Since the historic deal was signed by Tehran and the Group 5+1 in Vienna in July 2015, the International Atomic Energy Agency (IAEA) has repeatedly confirmed the Islamic Republic's compliance with the accord.
Earlier this month, Rouhani underlined that neither the life of Iranians nor the country's nuclear industry depends on the existence of the JCPOA.
"We have made the necessary arrangements. Whether or not the JCPOA exists, whether or not it includes Europe, or (under) any other situation, there will be no problem created for the nuclear technology (of Iran) or the life of people," he said on April 9.