Iran's FM Warns against US Push to 'Fix' JCPOA
TEHRAN (Tasnim) – Iranian Foreign Minister Mohammad Javad Zarif warned against Washington's attempt to "fix" the 2015 nuclear deal between Tehran and world powers, saying that would send a "very dangerous message" to the world that countries should never negotiate with the US.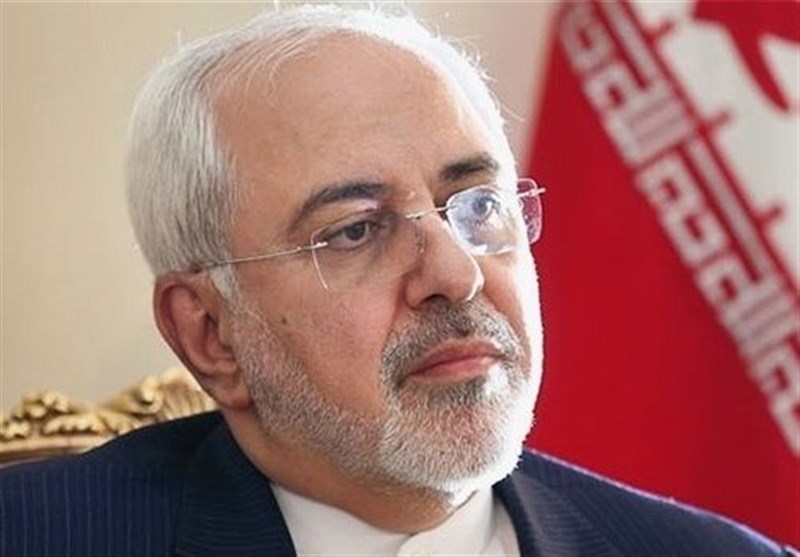 "The United States has not only failed to implement its side (of the deal), but is even asking for more," Zarif, who is in New York to attend a UN General Assembly meeting, told reporters in the US city on Saturday.
"That's a very dangerous message to send to people of Iran but also to the people of the world - that you should never come to an agreement with the United States because at the end of the day the operating principle of the United States is 'what's mine is mine, what's yours is negotiable,'" he said, according to Reuters.
Zarif said if Washington leaves the deal, there were many options being considered by Tehran, including complaining through a dispute mechanism set up by the agreement or simply leaving the deal by restarting its nuclear activities.
"We will make a decision based on our national security interests when the times comes. But whatever that decision will be, it won't be very pleasant to the United States," he said.
When asked if Iran could stay in the deal with the remaining parties, Zarif said, "I believe that's highly unlikely because it is important for Iran to receive the benefits of the agreement and there was no way Iran would do a one-sided implementation of the agreement."
"America never should have feared Iran producing a nuclear bomb, but we will pursue vigorously our nuclear enrichment. If they want to fear anything its up to them," Zarif said.
Zarif also said that for French President Emmanuel Macron and German Chancellor Angela Merkel "to try to appease the president (Donald Trump) would be an exercise in futility."
Macron and Merkel are both due to meet with US President Donald Trump in Washington this week.
Trump in January set a 120-day deadline for US lawmakers and European allies to "fix" his predecessor Barack Obama's main foreign policy achievement or face a US exit.
He has pressured European allies to work with Washington to fix the deal.