Ayatollah Khamenei: Philosophy Essential in Seminary Curriculum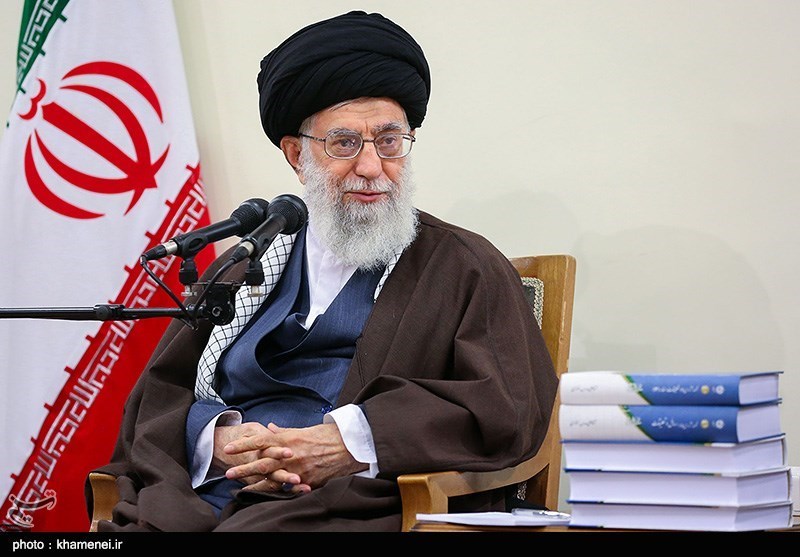 TEHRAN (Tasnim) – Leader of the Islamic Revolution Ayatollah Seyed Ali Khamenei highlighted the significance of philosophy in the Islamic religious studies, urging the Iranian seminaries to revive and promote philosophy.
Organizers of the National Conference of the Philosopher of Tehran -commemorating late Aqa Ali Modarres Zonoozi- had a meeting with Ayatollah Khamenei on April 23, the content of which was published Wednesday.
In the gathering, the Leader expressed delight over the promotion of rational sciences in seminary schools after the Islamic Revolution of 1979 and described critical thinking and innovation as factors in promotion and elevation of this branch of sciences, according to Khamenei.ir.
"One of the remarkable characteristics of late Aqa-Ali Zonoozi is his spirit of criticism and expressing new ideas within the realm of rational sciences. Such commemorations are not merely to honor an individual, but a celebration and promotion of a current of thought and contemplation," Ayatollah Khamenei noted.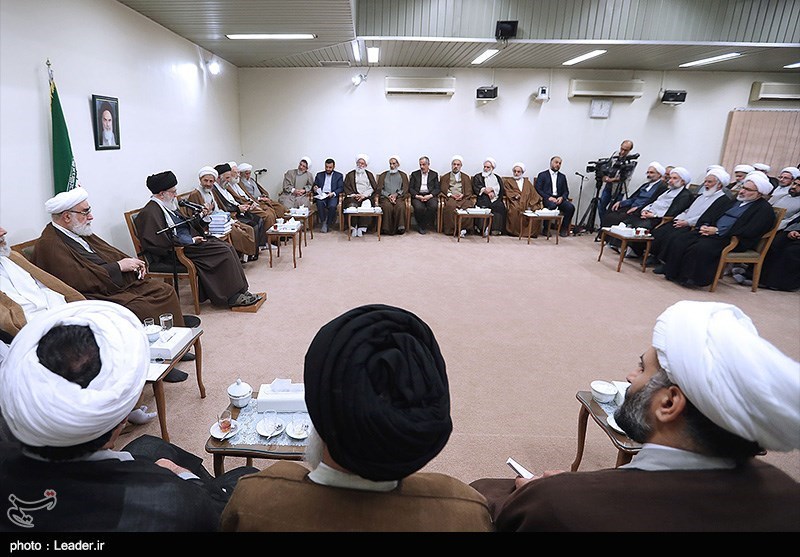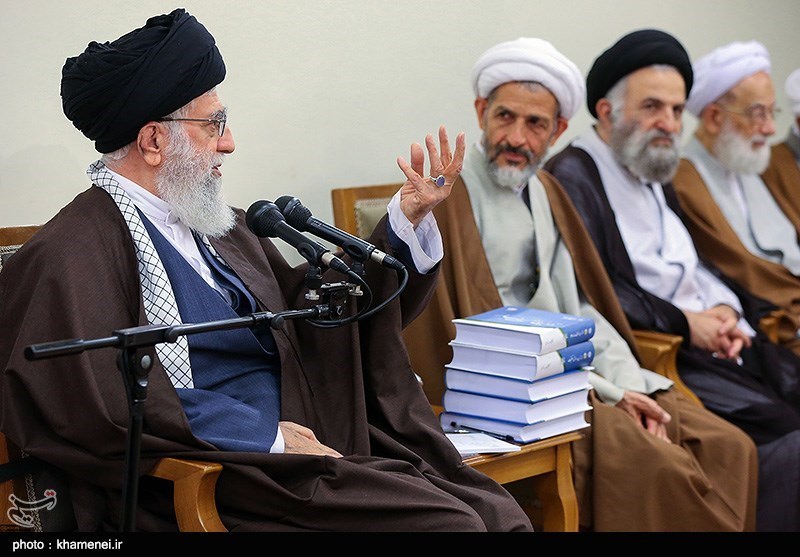 Commemorating the outstanding figures of philosophy, the Leader stressed the need for introducing their personalities and thoughts to the academic society.
Ayatollah Khamenei also highlighted the significance of compiling easy-to-understand summaries of the philosophical and profound ideas of those figures, adding, "Inviting the young people to rational sciences and the seminary schools paying attention to these sciences -particularly philosophy- is of great importance."
"Eliminating philosophy from seminary schools will give the platform to people with superficial and shallow understanding to be in charge of elaborating and teaching this science. Hence, philosophy should be promoted in Qom seminary school as well as Tehran seminary school, which once used to be the hub of philosophy," the Leader added.
The pinnacle of philosophical studies in Iran came in the Islamic Golden Age, when renowned Muslim polymath Avicenna (Ibn Sina) brought reconciliation between Aristotelian and Neoplatonic philosophies.
The Iranian scholar's doctrine eventually became the leading school of Islamic philosophy by the 12th century. Avicennism was also influential in medieval Europe, particularly his doctrines on the nature of the soul and his existence-essence distinction.