US Judge's Order to Resume DACA Program 'Victory for Justice': NYC Mayor
TEHRAN (Tasnim) - A federal judge's ruling that could force US President Donald Trump to resume the Deferred Action for Childhood Arrivals (DACA) program in 90 days is a victory for justice, New York City Mayor Bill de Blasio said in a statement on Wednesday.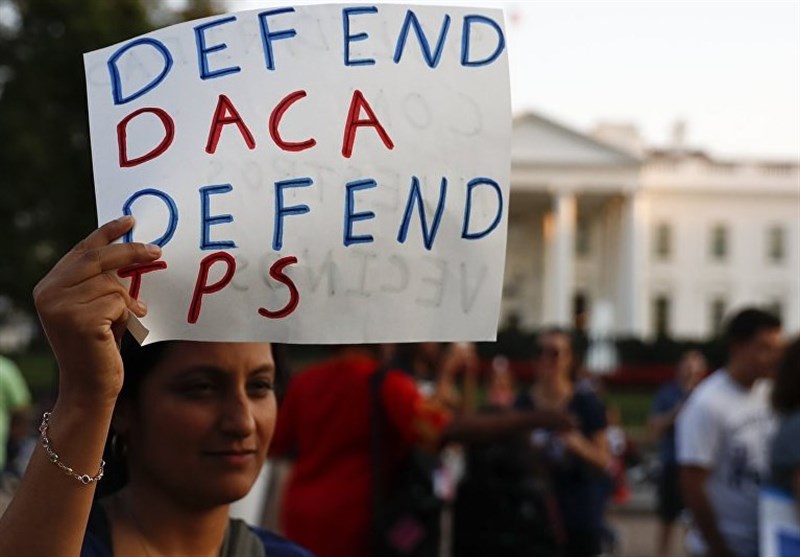 In a Twitter message, de Blasio praised the court ruling, adding that the authorities were ready to help DACA recipients living in New York City.
Former US President Barack Obama established DACA by an exectuive order issued in 2012. The program grants temporary work and residency privileges to undocumented immigrants — known as "Dreamers" — who arrived illegally in the United States as children.
President Donald Trump's administration announced in September that it would end DACA on March 5.
But according to documents filed in the US District Court for the District of Columbia late Tuesday night, Judge John Bates ruled that the Department of Homeland Security (DHS), which administers the program, did not explain why it ended DACA, Sputnik reported.
"Neither the meager legal reasoning nor the assessment of litigation risk provided by DHS to support its rescission decision is sufficient to sustain termination of the DACA program," the ruling said.
The judge gave DHS 90 days to better explain its decision to overturn DACA, otherwise the program will be allowed to continue, and the federal government will be forced to resume accepting new applications.