Pakistani Court Rules to Remove FM for Hiding Assets
TEHRAN (Tasnim) - A Pakistani court has disqualified the country's foreign minister from holding office after a petition from a rival politician sought his removal for concealing assets abroad.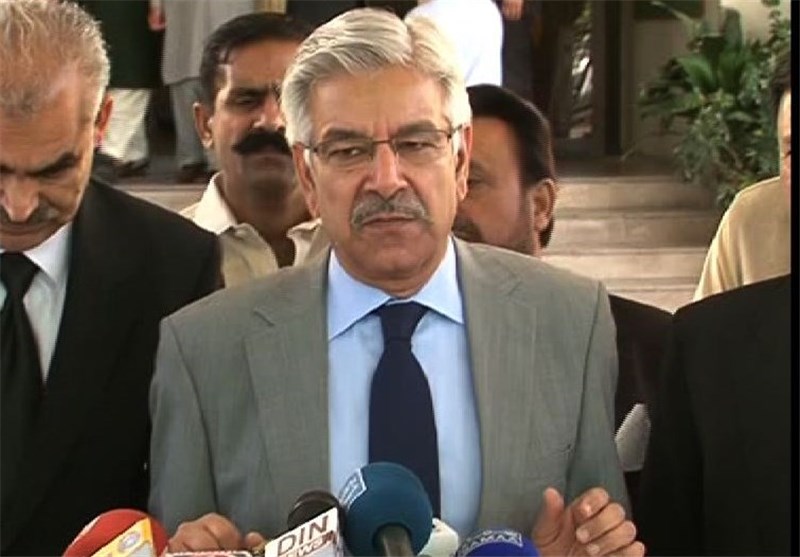 The Islamabad High Court announced the much-awaited decision regarding Foreign Minister Khawaja Mohammad Asif on Thursday, AP reported.
Asif can appeal the decision to Pakistan's Supreme Court.
Usman Dar, a member of popular politician Imran Khan's opposition Taherik-e-Insaf party, had been waging a legal battle in recent years to get Asif disqualified for concealing his assets from tax authorities. Dar praised the judges shortly after the ruling.
Asif's ruling Pakistan Muslim League party has been facing a crisis since July when the Supreme Court found former Prime Minister Nawaz Sharif guilty on corruption charges stemming from leaked documents known as the Panama Papers.