Shorabil Lake of Ardabil
TEHRAN (Tasnim) - Shorabil is a lake located in a hilly area south of the Iranian city of Ardabil. Ardabil University is located near the lake. The surface of the lake is 640,000 m², and is covered with a thin white layer of minerals which are useful in healing skin diseases and rheumatism.
The leisure complex of Shorabil is located near the lake. The lake is ringed by a scenic roadway offering views of the lake and the nearby Sabalan Mountain.
The basin was covered with mud and high concentrations of salt and other minerals so that no fish could survive. In 1998, the government of Ardabil started diluting the lake water by linking rivers from the surrounding area. After almost 2 years they also started growing a kind of fish called "ghezel-aala" in the lake which is famous for having pink meat and wonderful taste.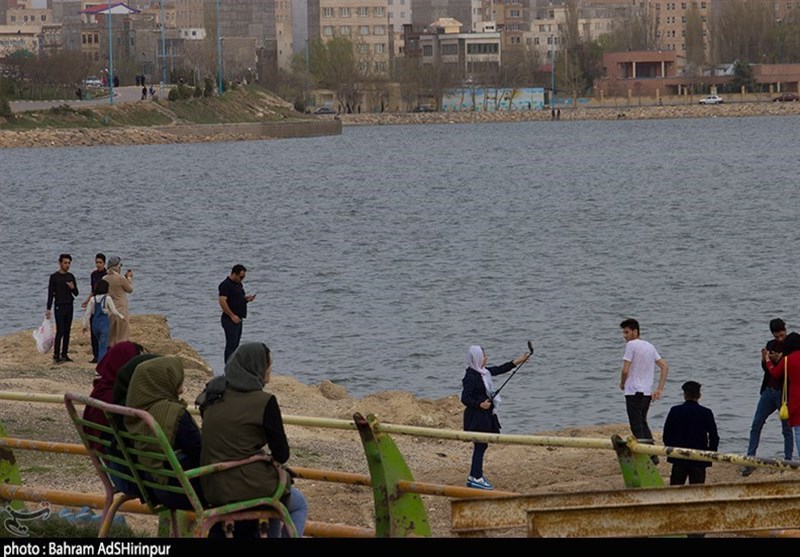 In 1999 a floating restaurant was built and placed in the middle of the lake. Which was transferred to the government but it was later shifted to the shore as they could not handle the maintenance and other technical difficulties.
The mineral-rich water of Shorabil Lake is believed to have healing impacts on some disease, that's why many tourists visit the lake for medical reasons. This lake is definitely worth visiting and even camping for a night or two when you are on the North-East of Iran.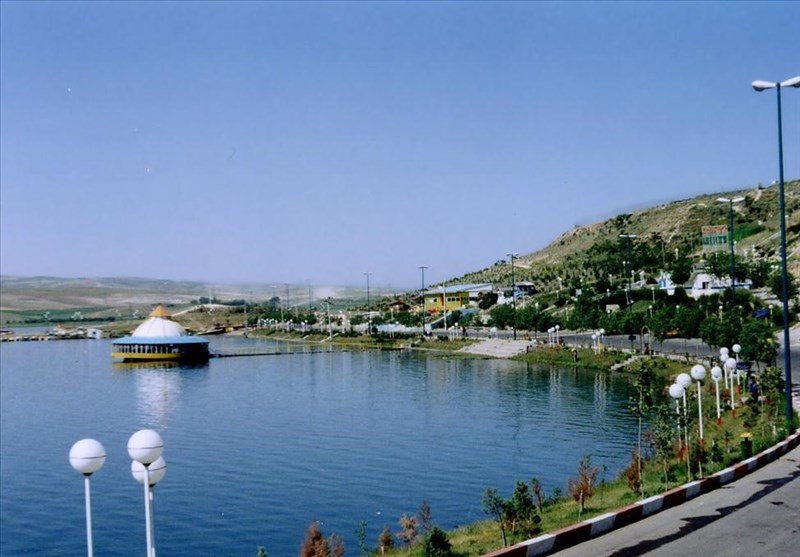 There are recreational and at the same time residential utilities around the basin. You can enjoy boarding the recreational boat and having a 30 minutes tour around the basin and watch at the fascinating view of Sabalan (Savalan) pick from the center of Shorabil.
Ardebil is located in highlands with a relatively cold weather. So the best season to visit Ardabil is between late May and late September. Even in summer time, you will enjoy a cold breeze and fresh air that is specific to Ardabil and when staying at Shorabil (hotel) you will find how breathing can be a joyful thing! From this location you can find shuttle buses to Sareyin (natural hot-water saunas), Alvars skiing site, and other touristic locations.
Source: Iran Traveller