Iran's FM Likens Netanyahu to 'Boy Who Can't Stop Crying Wolf'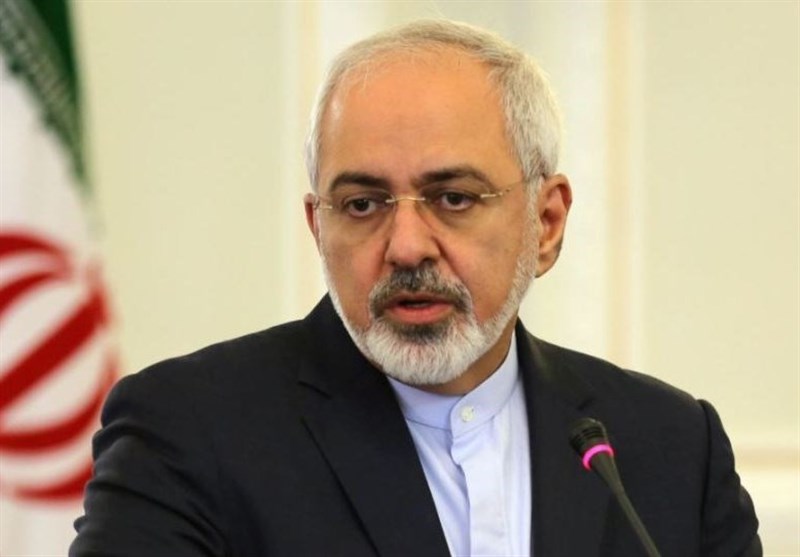 TEHRAN (Tasnim) – Iranian Foreign Minister Mohammad Javad Zarif described Benjamin Netanyahu as "the boy who can't stop crying wolf" after the Israeli prime minister unveiled what he said was evidence of a secret Iranian nuclear weapons program.
"The boy who can't stop crying wolf is at it again. Undeterred by cartoon fiasco at UNGA. You can only fool some of the people so many times," Zarif in a message posted on his Twitter account on Monday evening.
The Iranian minister was referring to a speech by Netanyahu at the United Nations in 2012 during which he unfolded a chart with a cartoon-style drawing of a nuclear bomb, and proceeded to draw on it with a red magic-marker.
Netanyahu on Monday delivered a televised address in which he accused Iran of violating the JCPOA.
"That is just not an acceptable situation. They're not sitting back idly. They're setting off missiles, which they say are for television purposes. I don't think so," he said.
In another Tweet, Zarif said the presentation by the Israeli prime minister is part of an attempt by the Tel Aviv regime to pressure Washington to withdraw from the 2015 nuclear deal between Tehran and world powers ahead of May 12.
"Pres. Trump is jumping on a rehash of old allegations already dealt with by the IAEA to "nix" the deal. How convenient. Coordinated timing of alleged intelligence revelations by the boy who cries wolf just days before May 12. But Trump's impetuousness to celebrate blew the cover," the top Iranian diplomat said.
Iran and the Group 5+1 (Russia, China, the US, Britain, France and Germany) reached the 159-page nuclear agreement in July 2015 and started to implement it in January 2016.
Ever since the deal took effect, the International Atomic Energy Agency (IAEA) has confirmed Iran's compliance with the JCPOA in all quarterly reports, but some other parties, especially the US, have failed to live up to their undertakings.
Donald Trump in January set a 120-day deadline for US lawmakers and European allies to "fix" his predecessor Barack Obama's main foreign policy achievement or face a US exit.