IAEA, Not Netanyahu, in Charge of Verifying Iran's Nuclear Activities: Mogherini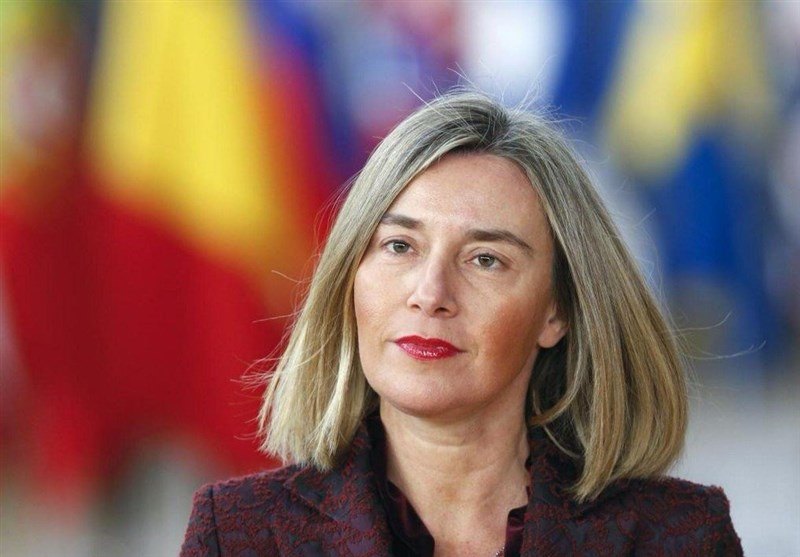 TEHRAN (Tasnim) – European Union Foreign Policy Chief Federica Mogherini dismissed Israeli Prime Minister Benjamin Netanyahu claims about Iran's nuclear activities, saying the IAEA is the only official body in charge of verifying Tehran's compliance with the 2015 nuclear deal between Iran and world
"First of all, it can only be a preliminary reaction, because, obviously, we need to assess the details of the statement Prime Minister (of Israel, Benjamin) Netanyahu has made, look at the documents, and first and foremost get the IAEA (International Atomic Energy Agency) assessment, because the IAEA is the only impartial, international organization that is in charge of monitoring Iran's nuclear commitments," Mogherini said on Tuesday, according to the official website of the European Union.
She added, "What I have seen from the first reports is that Prime Minister Netanyahu has not put into question Iran's compliance with the JCPOA commitments, meaning post-2015 nuclear commitments."
Netanyahu on Monday delivered a televised address in which he accused Iran of violating the JCPOA.
"The JCPOA, the nuclear agreement, is not based on assumptions of good faith or trust - it is based on concrete commitments, verification mechanisms and a very strict monitoring of facts, done by the IAEA. The IAEA has published 10 reports, certifying that Iran has fully complied with its commitments."
"And in any case, if any party and if any country has information of non-compliance, of any kind, it can and should address and channel this information to the proper, legitimate, recognized mechanisms, the IAEA and the Joint Commission (of the JCPOA) for the monitoring of the nuclear deal that I chair and that I convened just a couple of months ago. We have mechanisms in place to address eventual concerns," Mogherini further said.
Iranian Foreign Minister Mohammad Javad Zarif took to the Twitter on Monday, saying, "The boy who can't stop crying wolf is at it again. Undeterred by cartoon fiasco at UNGA. You can only fool some of the people so many times".
Iran and the Group 5+1 (Russia, China, the US, Britain, France and Germany) reached the 159-page nuclear agreement in July 2015 and started to implement it in January 2016.
Ever since the deal took effect, the International Atomic Energy Agency (IAEA) has confirmed Iran's compliance with the JCPOA in all quarterly reports, but some other parties, especially the US, have failed to live up to their undertakings.
US President Donald Trump in January set a 120-day deadline for US lawmakers and European allies to "fix" his predecessor Barack Obama's main foreign policy achievement or face a US exit.