Top General: Iran's Defense Might Deterring Enemies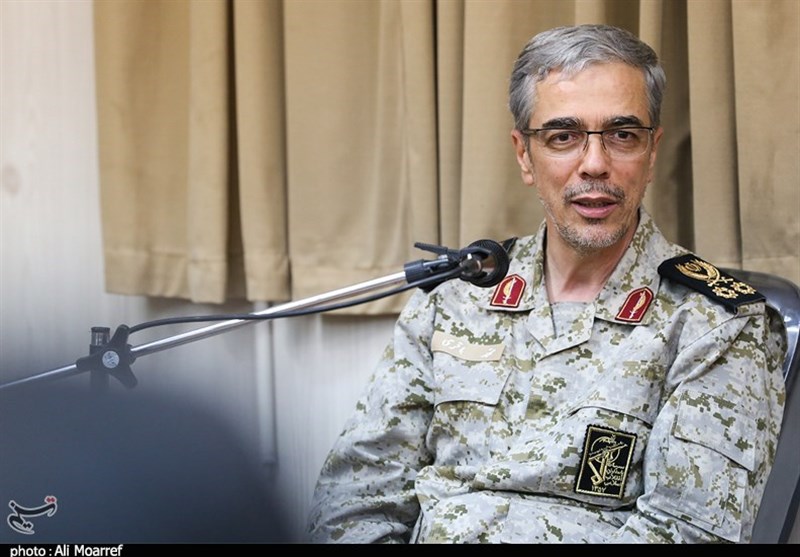 TEHRAN (Tasnim) – Iran's defense power has made the enemies realize the futility of military action against the Islamic Republic, Chief of Staff of the Iranian Armed Forces said, reiterating that any aggression against Iran would draw an appropriate and timely response.
In comments in the southwestern city of Dezful on Monday, Major General Mohammad Hossein Baqeri said the enemies have come to the conclusion that any aggression or attack against Iran will only inflict losses and costs on them.
Denouncing the threat of military action against Iran made by some rookie politicians, the Iranian general said American military commanders have reminded their politicians that it is impossible to enter a war with Tehran.
"If the enemy threatens or slightly damages our interests, the Islamic Republic of Iran will give the proper response at the proper time," he underlined.
He also said that the enemies' recent moves and hostile actions against Iran without receiving a response does not mean Iran's silence or succumbing to aggression.
"The enemies will be given a response in due time," Major General Baqeri stressed.
His comments came after Leader of the Islamic Revolution Ayatollah Seyed Ali Khamenei said the US government is aware of the crushing response it will have to face in case of taking military action against Iran, reiterating that the time of hit and run is over.
The US is seeking a way to evade the costs of standing against Iran and place them on regional countries, Ayatollah Khamenei said on April 30, reminding certain regional countries that if they confront Iran, "they will definitely suffer blows and defeat."