Iran's Karimi Aims Second Title at AFC Women's Futsal Championship
TEHRAN (Tasnim) – Iranian iconic futsal player Fereshteh Karimi says they want to defend their title in the AFC Women's Futsal Championship.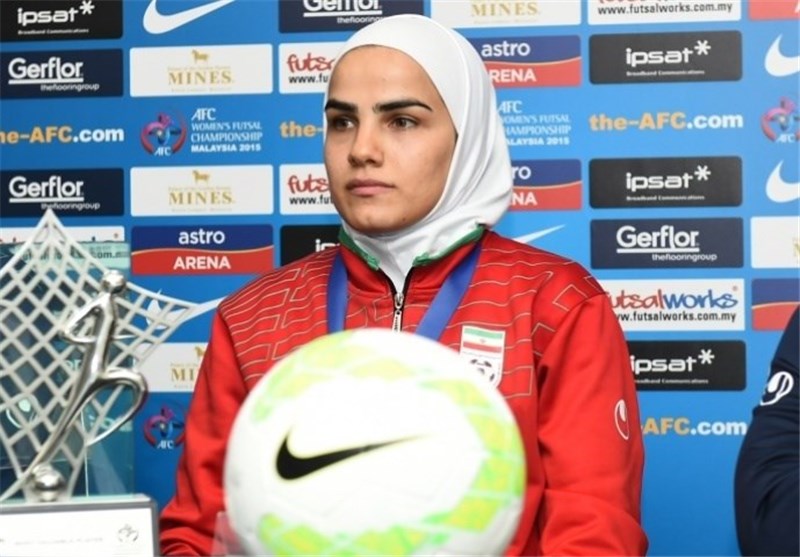 Three years after her dazzling performances helped Iran becomes the AFC Women's Futsal Championship's inaugural champion, Karimi remains a force to be reckoned with.
After contributing six goals, including the winner in the final, and being voted the tournament's Most Valuable Player in the 2015 edition, Karimi has resumed her outstanding form in Thailand with back to back player of the match awards.
The 29-year-old was outstanding in her side's impressive victories over Turkmenistan and Uzbekistan.
"After winning the 2015 championship we became known well in our country," she revealed.
"The big TV shows in Iran invited us, which allowed the people to get to know us well and I was really satisfied with that. It makes us stronger to know that our people expect us to win matches and be the best," Karimi told the-AFC.
"We came here to defend our title. The team so far has been very strong. We are missing about half the players we had in 2015, and we have some new young players who are experiencing this tournament for the first time," she said.
"Some of the players who are no longer in the team were the most experienced players, so the new players are trying to cover for their qualities," Karimi concluded.