Japan Underlines Support for JCPOA, Urges Iran to Stick to It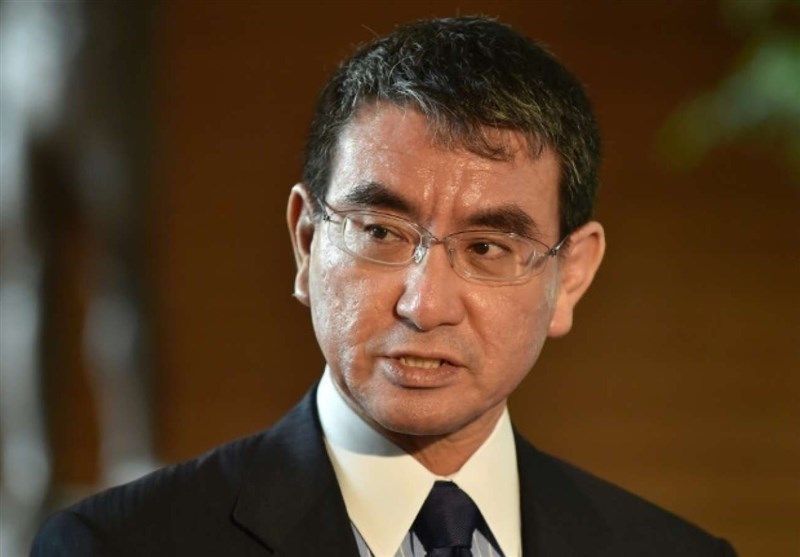 TEHRAN (Tasnim) – Japanese Foreign Minister Taro Kono reiterated his country's support for the 2015 nuclear agreement between Tehran and world powers, saying it is importance that Iran and other parties maintain the deal.
Kono talked with Iranian Foreign Minister Mohammad Javad Zarif by phone for about 30 minutes on Thursday.
He told Zarif that Japan will continue to support the Iran nuclear deal, NHK reported. He said it is important that Iran and the other parties continue to enforce the agreement.
In a speech from the White House on Tuesday, US President Donald Trump accused Iran of sponsoring terrorism and seeking nukes before announcing the US withdrawal from the Joint Comprehensive Plan of Action (JCPOA).
Following the controversial decision, Iranian President Hassan Rouhani said Iran weighs plans to remain in the agreement with the other five parties, namely Russia, China, Britain, France and Germany, provided that the remaining JCPOA parties ensure its full benefits for Iran.
In a speech on Wednesday, Leader of the Islamic Revolution Ayatollah Seyed Ali Khamenei urged that any decision to keep the deal running without the US should be conditional on "practical guarantees" from the three European parties to the JCPOA.