Europe Moves to Save Its Interests in Iran after US Withdrawal: Report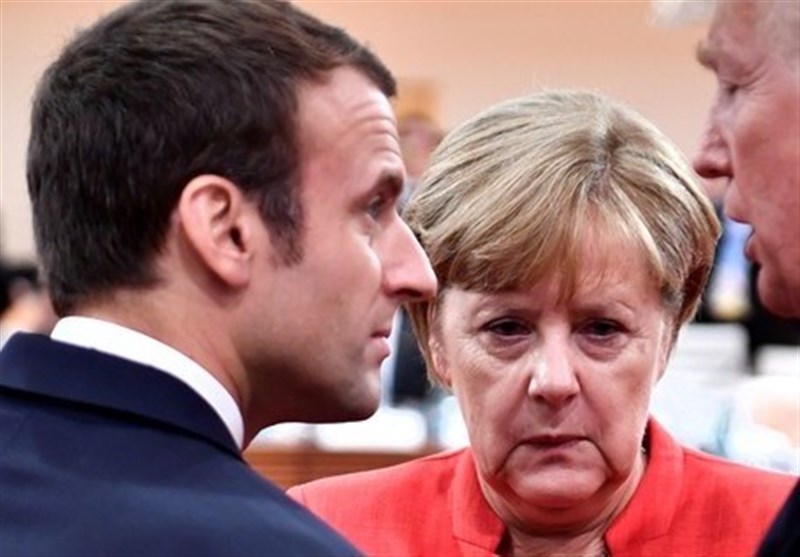 TEHRAN (Tasnim) – Europe's heavyweight economies took steps on Friday to safeguard their commercial and political interests in Iran, seeking to keep the 2015 nuclear deal with Tehran alive after Washington pulled out and said sanctions would follow, a report said.
Germany and France have significant trade links with Iran and remain committed to the nuclear agreement, as does Britain, and all three countries' foreign ministers plan to meet on Tuesday to discuss it.
That is part of a flurry of diplomatic activity lined up following Tuesday's unilateral withdrawal from what US President Donald Trump called "a horrible, one-sided deal", a move accompanied by the threat of penalties against any foreign firms doing business in Iran.
German Chancellor Angela Merkel said possibilities to save the deal without Washington needed to be discussed with Tehran, while France's Finance Minister Bruno Le Maire said EU states would propose sanctions-blocking measures to the European Commission.
"There is a realization among all European states that we cannot keep going in the direction we are headed today whereby we submit to American decisions," Le Maire told reporters in Paris.
In Berlin, Economy Minister Peter Altmaier said Germany was ready to give help to its affected firms, including legal advice, to continue doing business in Iran.
Foreign Minister Heiko Maas said transatlantic ties had been gradually damaged by shifts in US policy. "We are prepared to talk... but also to fight for our positions where necessary," he told Der Spiegel magazine.
"The extent to which we can keep this deal alive ...is something we need to discuss with Iran," said Merkel, who earlier spoke with Russian President Vladimir Putin on the issue.
Iran's foreign minister will travel to Moscow on May 14 and meet his Russian counterpart, Russia's RIA news agency said, citing a Russian foreign ministry official.
Iran said it had asked Europe's Airbus to announce whether it would go ahead with a plane deal with Tehran following the US pullout.
That appears unlikely after US Treasury Secretary Steven Mnuchin said on Tuesday that licenses for the planemaker and rival Boeing to sell passenger jets to Iran would be revoked.
Le Maire said Paris was seeking US waivers and longer transition periods over Iran for French companies including Renault and Total, while pressing for European Union measures to improve the bloc's "economic sovereignty" in the longer term.
"It's time that European countries opened their eyes," Le Maire said on Europe 1 radio.
French exports to Iran doubled to 1.5 billion euros ($1.79 billion) last year, driven by jets and aircraft and automobile parts, according to customs data.
Exports of German goods to Iran rose by around 400 million euros to 3 billion euros. Around 120 German firms have operations with their own staff in Iran, including Siemens, and some 10,000 German companies trade with Iran.
"We are ready to talk to all the companies concerned about what we can do to minimize the negative consequences," Altmaier told Deutschlandfunk radio. "That means, it is concretely about damage limitation".
But the US ambassador in Berlin, Richard Grenell, said firms should question the morality of doing business with Iran.
"Germany, France and Britain, the 'EU3', say themselves that Iran poses a threat. Do they want to do business with a threat?" Grenell told Bild newspaper.
Altmaier said Germany wanted to avoid "a spiral of escalation" in transatlantic trade relations.
Merkel was more blunt.
"If everybody does what they like, then this is bad news for the world...," Merkel said during a church event in the western German city of Muenster.
"(But) it is in our interest to have a strong transatlantic relationship."