Iran Waiting for Guarantees from JCPOA Parties: Zarif
TEHRAN (Tasnim) – Iran's Foreign Minister Mohammad Javad Zarif said the main target of his tour of China, Russia and Belgium is to get guarantees from the 2015 nuclear deal parties that Iran will gain benefits of the JCPOA if the agreement is to survive after the US withdrawal.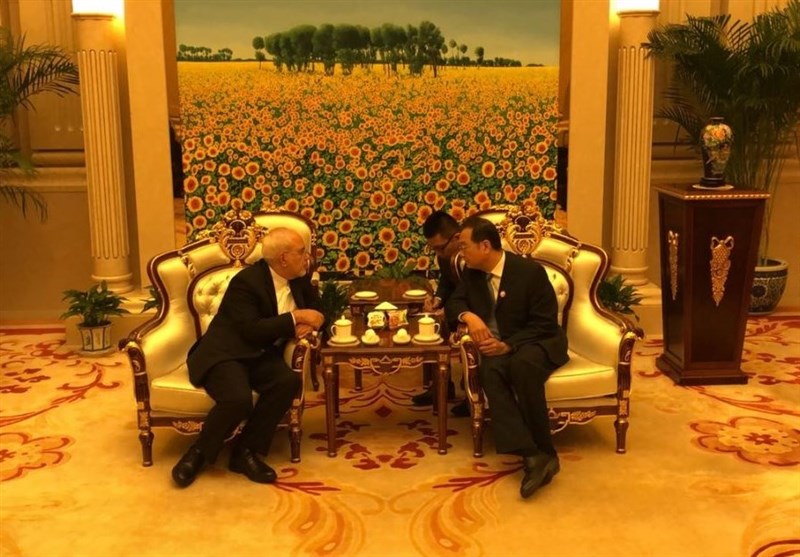 In comments after arriving in Beijing on Sunday, Zarif said Iran's primary purpose is to get guarantees that it will reap benefits of the Joint Comprehensive Plan of Action if the nuclear deal is to be saved.
Zarif said he is going to see how the non-US members of the Group 5+1 (Russia, China, Britain, France and Germany) would guarantee that Iran will benefit from the accord after the American exit.
Most of the demands for the Islamic Republic to remain in the nuclear deal have come from the European Union, the minister noted, adding that Tehran waits to see how the European parties will give guarantees.
"Today, we are all confident that the Chinese will stand with us (Iran) and we are going to discuss this," Zarif said ahead of a meeting with his Chinese counterpart.
After China, the Iranian minister will travel to Moscow and Brussels for intensive talks on the possibility of preserving the JCPOA in a way that the Iranian nation's interests are guaranteed.
In a speech from the White House on May 8, US President Donald Trump pulled his country out of the nuclear deal, which was achieved in Vienna in 2015 after around two years of negotiations.
In a speech on May 9, Leader of the Islamic Revolution Ayatollah Seyed Ali Khamenei urged that any decision to keep the deal running without the US should be conditional on "practical guarantees" from the three European parties to the JCPOA.