New Round of Syria Peace Talks Begins in Astana
TEHRAN (Tasnim) – A new round of Syria peace talks brokered by Iran, Russia, and Turkey began in Kazakhstan's capital of Astana.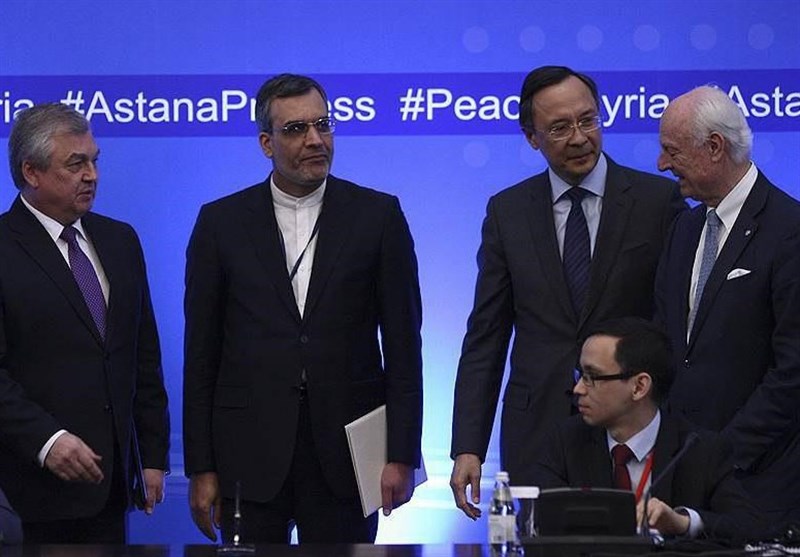 It is the ninth round of talks in what is referred to as the Astana peace process for Syria.
Delegations from the Syrian government and armed opposition groups as well as the three guarantor states are present at the talks. So are representatives from the United Nations and Jordan, according to reports.
The Iranian delegation, headed by Deputy Foreign Minister Hossein Jaberi Ansari, arrived in the Kazakh capital on Monday.
The Turkish delegation is chaired by the deputy undersecretary of the Foreign Ministry, Sedat Onal, while Alexander Lavrentiev, Russian president's special envoy for Syria, is leading Moscow's delegation.
The latest developments in the de-escalation zone, releases of captives and hostages, and forming a constitutional committee will be on the agenda during the two-day event.
UN Special Envoy for Syria Staffan de Mistura is expected to attend the meeting in the afternoon; Jordan would be observing the talks.