Iran's FM: Next JCPOA Joint Commission Meeting to Exclude US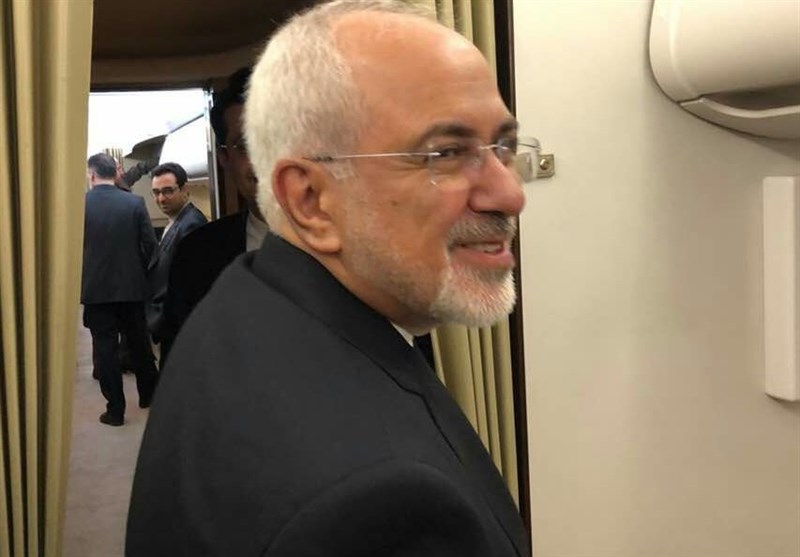 BRUSSELS (Tasnim) – Iranian Foreign Minister Mohammad Javad Zarif said an upcoming session of the joint commission of the parties to the Joint Comprehensive Plan of Action (JCPOA) will exclude the US, which has walked away from the nuclear deal.
Speaking to reporters on the way to Tehran after high-profile meetings in Brussels, Zarif said the parties to the 2015 Iran nuclear deal will hold a JCPOA joint commission meeting next Friday, albeit without the US.
The remaining parties to the deal, namely the Group 4+1 (Iran, Russia, China, Britain, France and Germany), will use the JCPOA joint commission mechanism to do the job, he added.
The parties may need to discuss issues at a higher level a week after the upcoming JCPOA joint commission meeting, Zarif said.
Asked about US attempts to derail the JCPOA negotiations between Iran and Europe, the minister said that, realistically speaking, Europe is not going to cut ties with the US, but it is time for Europe to define how it is going to pursue its own interests given the US president's policies.
The fact is that the world is not American, Zarif said, adding that Washington resorts to angry moves when it sees the world is not following its lead.
On May 8, US President Donald Trump pulled his country out of the nuclear deal, which was achieved in Vienna in 2015 after around two years of negotiations.
In a speech on May 9, Leader of the Islamic Revolution Ayatollah Seyed Ali Khamenei urged that any decision to keep the deal running without the US should be conditional on "practical guarantees" from the three European parties to the JCPOA.