Quds, Muslim World Inseparable: Iran's President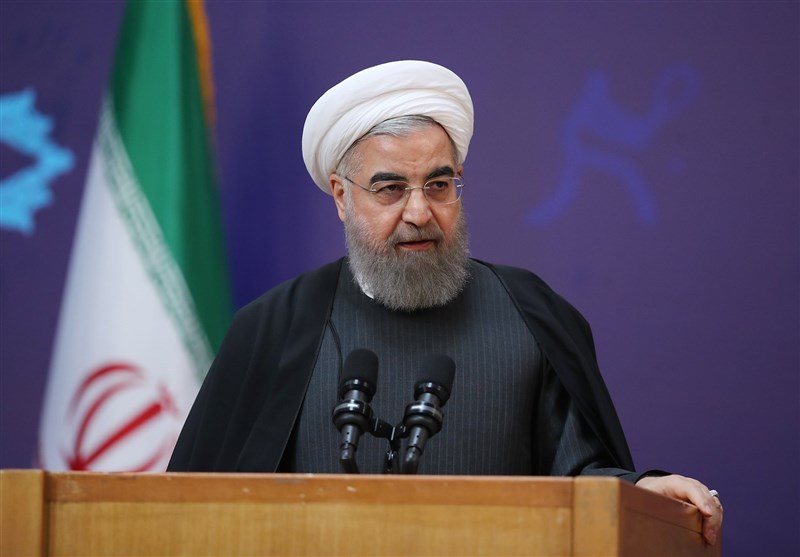 TEHRAN (Tasnim) - Political games could not separate the holy land of al-Quds from the world's Muslims, Iranian President Hassan Rouhani said, stressing that 'resistance' is the sole option for countering the Israeli regime that understands only the language of force.
Addressing a cabinet session on Wednesday, Rouhani highlighted the significance and sanctity of Palestine, the city of al-Quds (Jerusalem) and Al-Aqsa Mosque for Muslims, saying, "That holy land (Quds) could not be separated from the one-and-a-half billion Muslim population of the world with political games."
He also slammed the US controversial move to relocate its Israel embassy to al-Quds as a grave mistake, saying the US measure was in violation of United Nations Security Council resolutions and would harm regional peace and stability.
Rouhani further condemned the fresh wave of Israeli crimes and the muted response from certain Arab states to the killing of Palestinians, saying such harsh measures would only strengthen the Palestinian nation's resolve.
"The Zionist regime is not committed to morality and even to international regulations, and understands only force," he went on to say, underlining that resistance is the only option for countering Israel.
The Gaza Health Ministry said about 60 Palestinian were killed and more than 2,700 others injured on Monday, including 1,360 by live fire, in demonstrations against relocation of the US Embassy from Tel Aviv to al-Quds.
It was the deadliest day in Gaza since a 2014 war.