Spokesman Upbeat about Future of Iran-Iraq Ties after Parliamentary Polls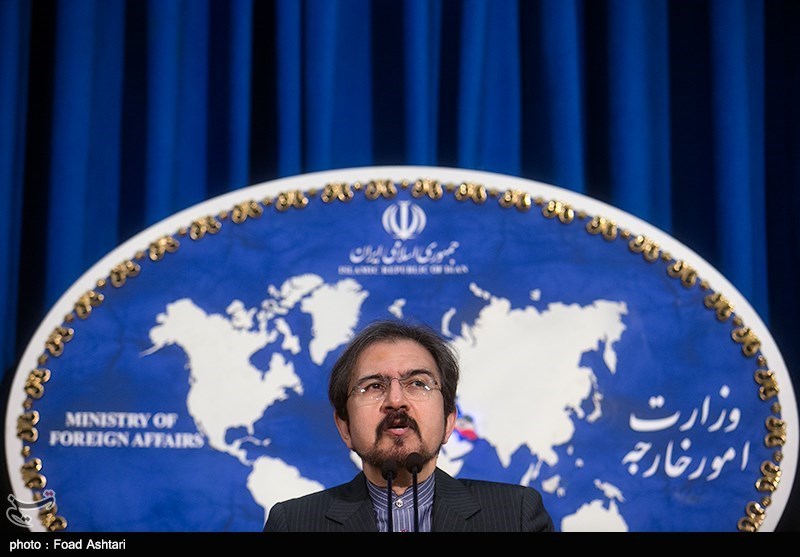 TEHRAN (Tasnim) – Iranian Foreign Ministry Spokesman Bahram Qassemi hailed the growing relations between Tehran and Baghdad and expressed optimism that the ties would further develop with the formation of a new government in the Arab country after the recent parliamentary polls.
Speaking to reporters during his press conference in Tehran on Monday, Qassemi did not confirm media reports that Iraqi cleric Moqtada al-Sadr has issued an ultimatum for Iran to withdraw its "forces" from Iraq and said the reports are in line with "a malicious policy" that seeks to undermine Iran's relations with its neighbors.
"Given the good relations with Iraq, we will not have a problem with this country's (future) government," he said, adding, "I am optimistic about the (recent) elections and the formation of the government…"
"We regard Iraq as an independent country and respect the votes of the Iraqi people, and anyone who takes the helm of the government (in Iraq), we will have no problem..." the spokesman stated.
On May 12, Iraqis voted in the first parliamentary election since the country declared victory over the Daesh (ISIS or ISIL) terrorist group at the end of 2017.
A political bloc led by Moqtada al-Sadr won the polls capturing 54 parliamentary seats.
Al-Sadr himself cannot become prime minister as he did not run in the election, but his bloc's victory puts him in a position to have a strong say in negotiations.
The Fatah bloc led by Hadi al-Amiri, who has close ties with Iran, came in second with 47 seats. The Nasr Coalition, headed by Prime Minister Haider al-Abadi, took third place with 42.
Iraq has been facing the growing threat of terrorism, mainly posed by the Daesh terror group.
When Daesh entered Iraq in the summer of 2014, Iran was the first country to help Baghdad against the terror group.
Iran has always voiced support for Iraq's unity, territorial integrity and prosperity.