Erdogan Raps US for Leaving Iran Nuclear Deal
TEHRAN (Tasnim) – Turkish President Tayyip Erdogan on Monday accused countries with nuclear weapons of "threatening the world", and criticized the US's withdrawal from the 2015 nuclear deal between Tehran and world powers.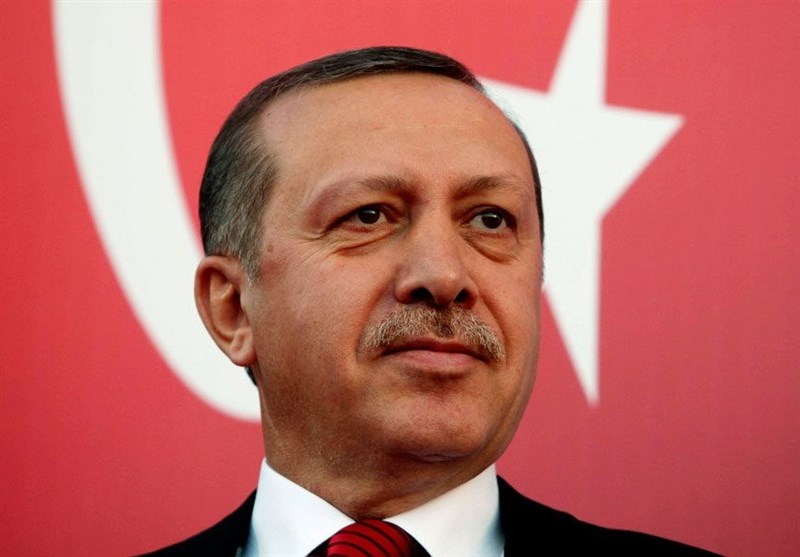 "Those who have more than 15,000 nuclear warheads are currently threatening the world," Erdogan said, referring to the approximate total number of warheads worldwide, most of which are held by the United States and Russia, Reuters reported.
Apparently referring to such states as Iran, he added, "Why are countries with nuclear warheads posing a threat to them?"
"If we are to be fair, to show a just approach, then the countries with nuclear weapons, which portray nuclear power stations as threats, have no credibility in the international community," he said at an iftar dinner for the Muslim holy month of Ramadan.
Erdogan said the Middle East had to be cleansed of all nuclear weapons, in an apparent reference to Israel, believed to be the only regime in the region to possess them.
US President Donald Trump withdrew the United States 10 days ago from the deal between Tehran and six major powers, known as the Joint Comprehensive Plan of Action (JCPOA). Trump ordered that sanctions against Iran be re-imposed.
"As Turkey, we do not accept re-igniting issues, including the Iran nuclear deal, that have been put to bed. We find the other signatories stating their loyalty to the agreement in the face of the US administration's decision very positive," Erdogan said.