Hamid Estili's Goal against USA among World Cup Moments
TEHRAN (Tasnim) - The FIFA World Cup always produces a collection of sensational and memorable goals, and over the years a number of Asian players have contributed to this rich collection of historic FIFA World Cup moments.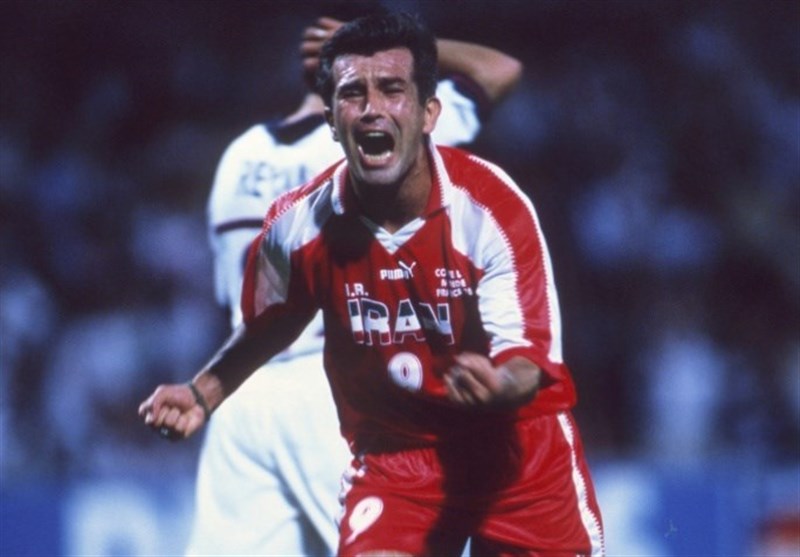 Iran has only won one of their 12 matches they've played across four FIFA World Cup tournaments (1978, 1998, 2006, 2014), but that one win was one of the most memorable in FIFA World Cup history.
The match against the USA was one of the most eagerly anticipated matches at France 1998, and the moving display from the two teams showed the power of football to bring people together, but it was still a match both teams were desperate to win.
And it was to become one of the abiding images of the 1998 World Cup that broke the deadlock, the-AFC.com wrote.
Iranian midfielder Hamid Estili rising high to loop a header home before wheeling away to celebrate, the emotion clear on his face, showing just how important the moment was for IR Iran as a nation, not just a team.
"Today, everyone reminds me of that goal," said Estili, whose strike along with Mehdi Mahdavikia's later in the match earned a 2-1 victory.
"People from five to even ninety-five admire me for that goal. Many Iranians who are living abroad now proudly confess that they're Iranian. That victory unified all the Iranians."