Saudi-Led Intruders Hit Hard on Yemen's Western Coast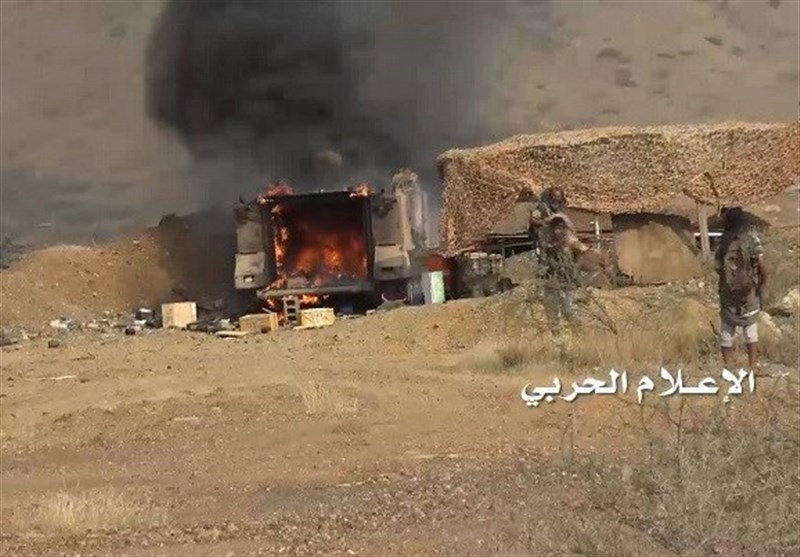 TEHRAN (Tasnim) – Yemeni forces attacked a group of Saudi-led mercenaries in a western coastal area of Yemen, killing and injuring many and seizing three military vehicles, local sources said.
Al-Masirah television on Wednesday quoted a military source as saying that Yemeni troops and members of popular committees had targeted the Saudi-linked mercenaries in Eljah region, southeast of Yemen's western port of Hudaydah.
According to the report, many mercenaries were killed or wounded in the attack, while the Yemeni forces defending their country captured three military vehicles as spoils of war.
In another operation, the Yemeni army fired two 'Zelzal-1' missiles at the positions of mercenaries on the western coast.
Moreover, a number of Saudi-affiliated forces on board a vehicle carrying medium-size weapons were killed on the western coast when the Yemeni defenders hit their car with a rocket-propelled grenade.
The mercenaries, backed by Saudi warplanes, launched a large-scale operation against Yemeni forces in the country's western coastline last week, but were pushed back after army troops dealt a severe blow to them.
Since March 2015, Saudi Arabia and some of its Arab allies have been carrying out airstrikes against the Houthi Ansarullah movement in Yemen in an attempt to restore power to fugitive former president Abd Rabbuh Mansour Hadi, a close ally of Riyadh.
Over 14,000 Yemenis, including women and children, have died in the deadly military campaign.