Iran to File Complaint against Boeing over Deal Cancellation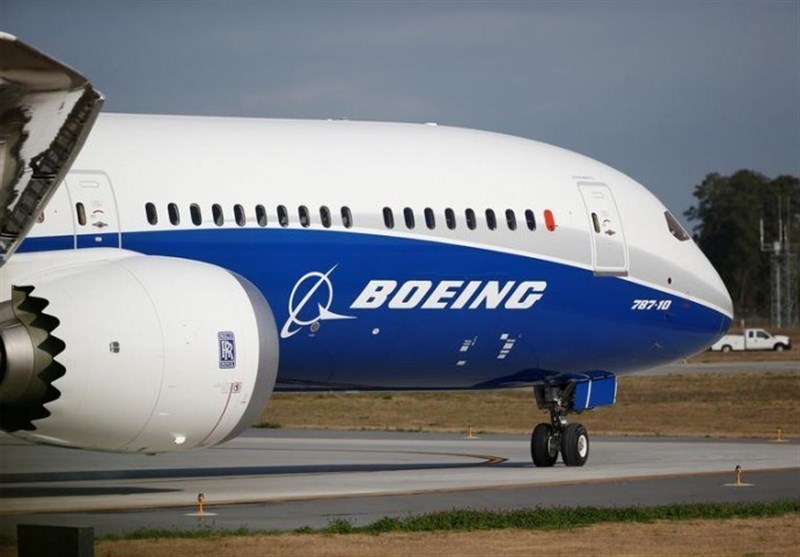 TEHRAN (Tasnim) – An Iranian lawmaker said the Islamic Republic plans to lodge a complaint with relevant international bodies against Boeing after the US airliner unilaterally canceled its deal with Iran and said it will not deliver aircraft to the country in light of new US sanctions.
"Such an act (by Boeing) will not undermine our resolve and they cannot harm us in this way," Taqi Kabiri said on Friday.
He further said that Iran will soon file a complaint against Boeing and would seriously pursue the issue through "international, legal and judicial tribunals."
The remarks came after a Boeing spokesman said Wednesday, "We have not delivered any aircraft to Iran, and given we no longer have a license to sell to Iran at this time, we will not be delivering any aircraft".
"We did not factor the Iran orders into our order backlog either."
The announcement followed US President Donald Trump's decision last month to pull the United States out of the landmark 2015 nuclear accord between Iran and major powers.
The Iranian lawmaker went on to say that Tehran needs to shift its focus on domestic production, stressing, "(The American) aerospace giant should have given Iran strong guarantees so that they could not easily walk away from their contracts".
Boeing in December 2016 announced an agreement to sell 80 aircraft valued at $16.6 billion to Iran Air. Boeing also announced a contract in April 2017 to sell Iran Aseman Airlines 30 Boeing 737 MAX aircraft for $3 billion, with purchase rights for another 30 aircraft.