India Picks Iranian Firm to Run Chabahar Port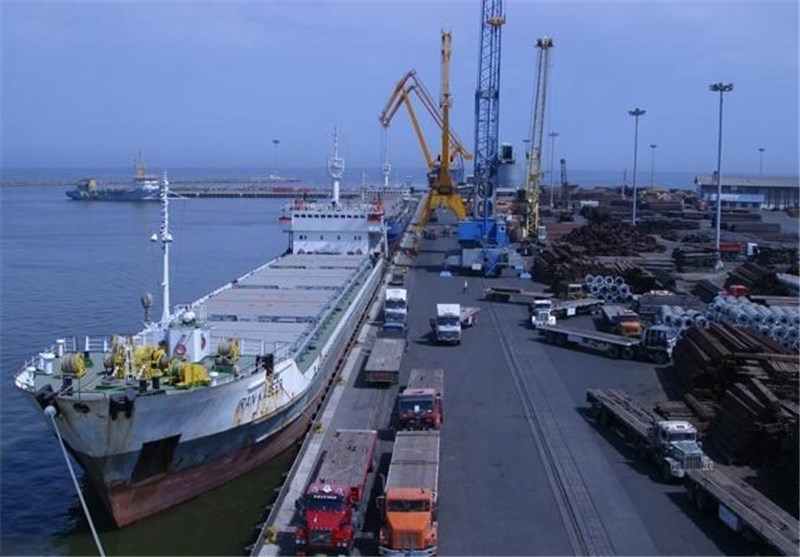 TEHRAN (Tasnim) – India Ports Global has picked an Iranian company to run the Chabahar port in Iran as an interim arrangement for about 18 months from mid-June.
The selection of an Iranian operator was also necessary to comply with the contractual timelines particularly because efforts to pick an Indian firm to manage, operate and maintain (MOM) the container and multi-purpose terminals at Chabahar port have been delayed due to commercial and feasibility concerns, an Indian government official said, according to The Hindu Business Line on Friday.
"Kaveh Port and Marine Services has been mandated to run the Chabahar port for 18 months. By that time, we hope to finalize the Indian MOM partner and deploy all the key cargo handling equipment for which orders have been placed," the official, speaking on condition of anonymity, said.
India Ports Global has ordered four rails mounted quay cranes (RMQCs) for a combined $29.8 million from Chinese port crane maker Shanghai Zhenhua Heavy Industries Co (ZPMC) and 14 rubber-tired gantry cranes or RTGCs for about $18 million from Finnish crane maker Cargotec OYJ for erecting at Chabahar port.
India Ports Global and Aria Banader Iranian Port signed a deal in May 2016 to equip and operate the container and multi-purpose terminals at Shahid Beheshti port in Chabahar with the capital investment of $85.21 million and annual revenue expenditure of $ 22.95 million on a 10-year lease.
Chabahar is the closest and best access point of Iran to the Indian Ocean and Iran has devised serious plans to turn it into a transit hub for immediate access to markets in the northern part of the Indian Ocean and Central Asia.
It aims to create a reliable transport corridor for the smooth transport and transit of goods and services through Chabahar Port between Afghanistan, India, and Iran.