Iran's Air Defense Forces Not to Allow Any Foreign Interference: Commander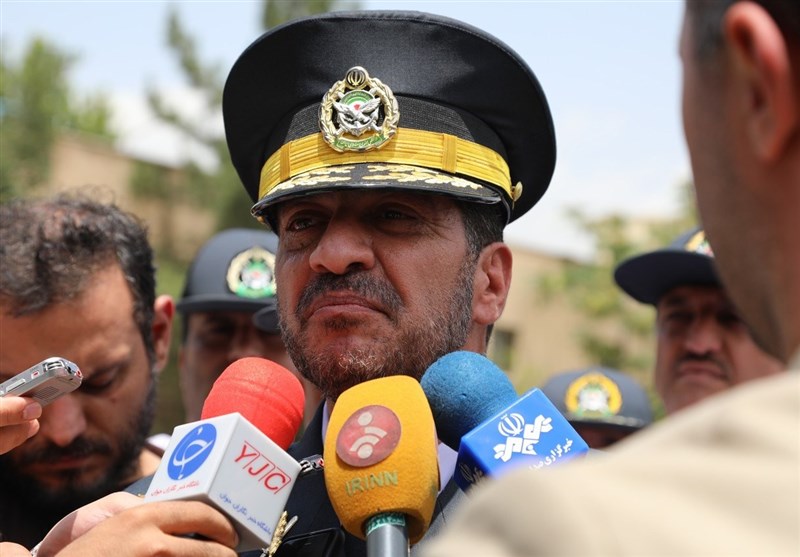 TEHRAN (Tasnim) – The new commander of the Khatam al-Anbia Air Defense Base, the central headquarters of Iran's Air Defense, made assurances that his forces would protect the Islamic Republic against any attempt by enemies to interfere in the country.
Speaking to reporters Monday on the sidelines of a ceremony at the mausoleum of Imam Khomeini (RA) in southern Tehran to pay tribute to the late founder of the Islamic Republic, Brigadier General Alireza Sabahi Fard said, "Today, we have come here to say to the ... commander-in-chief of Iran's Armed Forces that your soldiers in the Air Defense will not retreat from the revolution's causes to the last drop of their blood."
Using the most advanced equipment, the Iranian Air Defense forces will never allow the enemies of the Islamic Republic to interfere in the country's affairs, the commander stated.
On May 29, Leader of the Islamic Revolution Ayatollah Seyed Ali Khamenei, also commander-in-chief of Iran's Armed Forces, appointed Brigadier General Sabahi Fard as the new commander of Iran's Air Defense.
Sabahi Fard succeeded Brigadier General Farzad Esmaili as the Air Defense chief.