Iran's Mega Water Project to Come on Stream by Year-End: IRGC Construction Base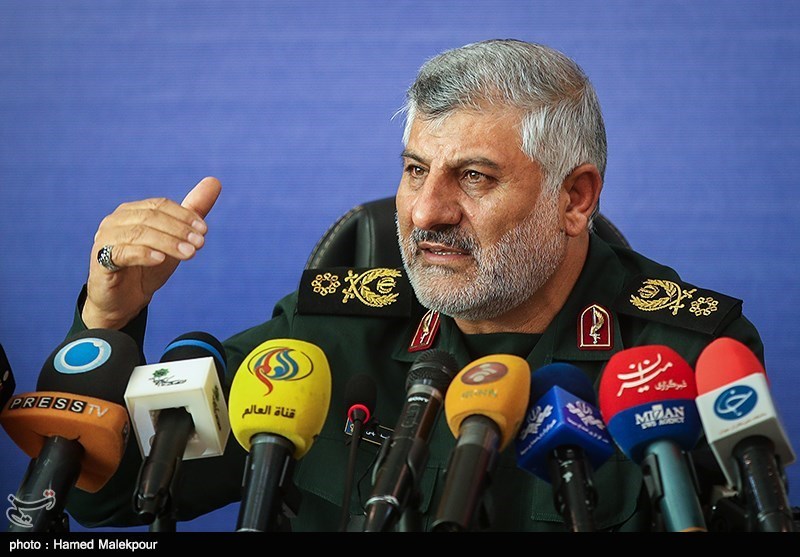 TEHRAN (Tasnim) – The commander of Khatam al-Anbia Construction Base, a conglomerate belonging to the Islamic Revolution Guards Corps (IRGC), said a mega project to supply water to the western parts of the country will be operational by the end of the current Iranian year (March 20, 2019).
"The country's biggest water project named 'Runoff Waters of the West' will come on stream by the year end," General Ebadollah Abdollahi told reporters on the sidelines of a meeting on "Resistance Economy".
The project has been conducted in an area with a length of 1460 kilometers, covering 17 dams, 150 km of tunnels and 700 km of transmission lines, he stated.
The Khatam al-Anbia Construction Base has already completed other large water supply projects, the commander said, adding that from a total of 45 billion cubic meters of reservoirs built in the country, 25 billion cubic meters have been built by the construction base.
IRGC officials have offered help to the Iranian administration in non-military technologies in order to cut dependence on foreign countries.
Earlier this year, the IRGC Aerospace Force helped the Energy Ministry in cloud-seeding operations as part of programs to fight drought.
Also, the IRGC Ground Force has carried out extensive plans in recent years for development of border provinces and underprivileged areas, such as the southeastern province of Sistan and Balouchestan.
IRGC forces have been also actively involved in rescue and relief operations in natural disasters across Iran. They were tasked with the reconstruction of rural areas in the western province of Kermanshah after an earthquake hit the region in November 2017.