Japan Worried over US Plan to Suspend Military Drills with South Korea
TEHRAN (Tasnim) - Japanese Defense Minister Itsunori Onodera expressed concern Wednesday over a possible suspension of US-South Korean joint military exercises announced by US President Donald Trump after his historic meeting with North Korean leader Kim Jong Un.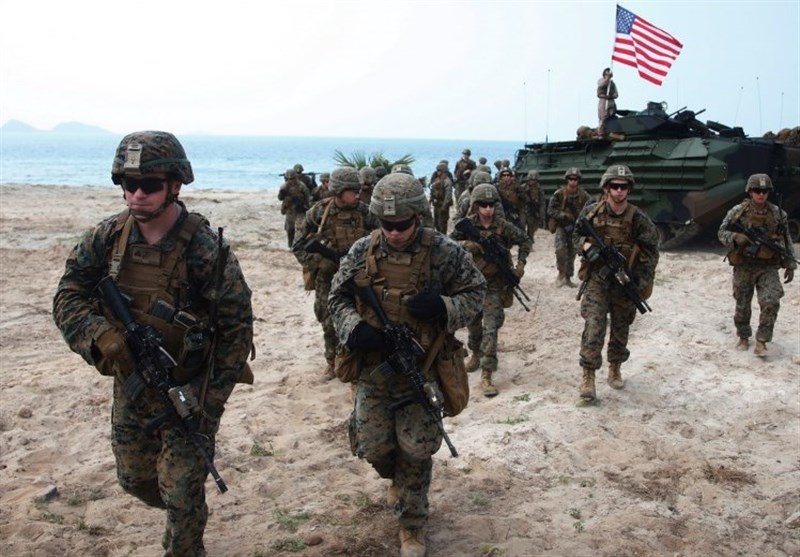 "The US-South Korean exercises and US forces in South Korea play significant roles for the security of East Asia," said Onodera, while indicating Japan will maintain pressure on North Korea, Kyodo News reported.
"Resolving nuclear, missile and abduction issues are our final aim," he said, adding, "We would like to ask North Korea to make policy changes in a visible way."
After Kim pledged to work toward "complete" denuclearization and Trump committed to providing security guarantees to Pyongyang, the US leader said his country will suspend the joint exercises as long as dialogue continues with Pyongyang, saying, "We will be saving a tremendous amount of money" by suspending the exercises.
Trump said he is not considering reducing US troop levels in South Korea, but did not rule out the possibility of doing so in the future.
A reduction or withdrawal of US troops in South Korea could affect the strategic balance in the Northeast Asia as they work to counter China as well as North Korea.
Onodera said Japan's plan to introduce the land-based Aegis Ashore missile defense system in fiscal 2023 remains unaltered.
The government decided in December to install two Aegis Ashore batteries to protect the entire Japanese archipelago against the North Korean ballistic missile threat.