Norway Warns of JCPOA Collapse Consequences
TEHRAN (Tasnim) – Norwegian Foreign Minister Ine Marie Eriksen Soreide voiced her country's serious support for the efforts to save the 2015 Iran nuclear deal, saying withdrawal from the agreement would have dire consequences and upset regional stability.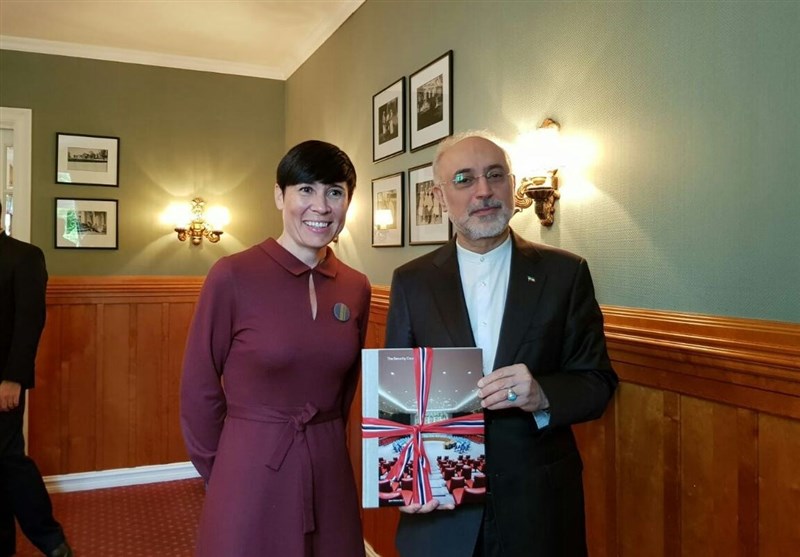 Exiting the Joint Comprehensive Plan of Action (JCPOA) will have serious repercussions for stability and security in the Middle East and for the nuclear non-proliferation regime, and will also discredit the International Atomic Energy Agency, Norway's top diplomat said in a meeting with Head of the Atomic Energy Organization of Iran Ali Akbar Salehi in Oslo on Wednesday.
Highlighting Norway's support for the Iran nuclear deal, she expressed the hope that survival of the JCPOA could facilitate the settlement of regional conflicts.
The top Iranian nuclear official, for his part, warned that a possible fall of the multilateral nuclear accord, from which the US has already withdrawn, would cause irreparable damage to the international community.
Salehi also criticized certain European companies for their "hasty" decision to leave Iran after the US exit from the JCPOA and the American president's plan to impose more sanctions on Tehran.
On May 8, the US president pulled his country out of the JCPOA, which was achieved in Vienna in 2015 after years of negotiations among Iran and the Group 5+1 (Russia, China, the US, Britain, France and Germany).
Following the US exit, Iran and the remaining parties launched talks to save the accord.