VNL: Iran Sweeps Past South Korea
TEHRAN (Tasnim) – An energetic effort from Iran's Saber Kazemi overwhelmed South Korea and provided plenty of cheer for enthusiastic local fans in the FIVB Volleyball Nations League (VNL) on Friday.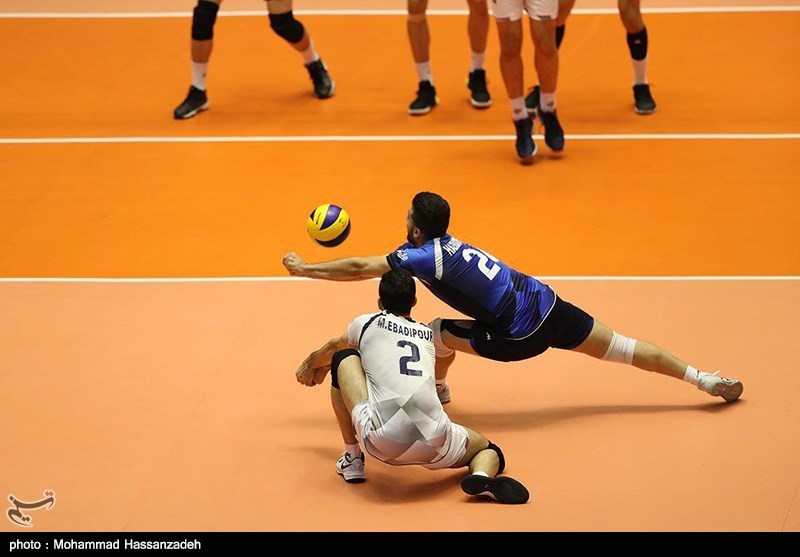 Both teams were playing for pride having been eliminated from the finals race and favorite Iran proved too strong with a hard-fought 3-1 (27-25, 23-25, 25-22, 25-23) triumph - its fifth of a disappointing campaign.
The 19-year-old Kazemi provided the early spark with a commanding first set performance to finish with 12 points, including 4 blocks, and he was ably supported by top-scorer Milad Ebadipour (16 points) and Morteza Sharifi (12 points), while Myung-Geun Song (13 points) and Gyeong-Bok Na (13 points) led a dogged Korea, who played far better than their 1-12 record indicates.
It was just the second time the teams had met at the world major level and it was a high-octane affair with both sides playing aggressively with little at stake. Iran's firepower and skill proved too much for Korea, who fought relentlessly throughout and showcased a slew of astounding defensive efforts.
Iran plays Bulgaria on Saturday, while Korea faces Germany.