Carlos Queiroz Wary of Dangerous Portugal
TEHRAN (Tasnim) – The Iranian national football team's coach Carlos Queiroz says they will play a strong Portugal and they have only one alternative — to be better than them in every aspect.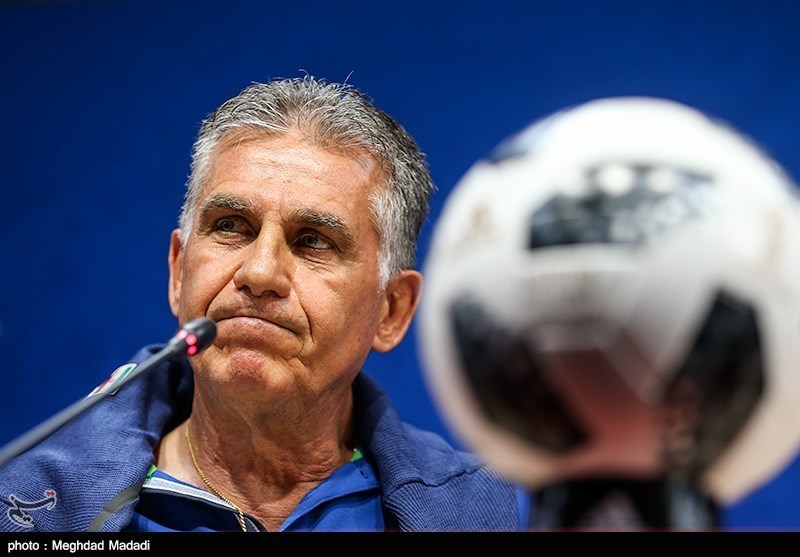 Iran got off to a winning start in St Petersburg with a Moroccan own goal but then lost 1-0 to Spain in a hard-fought match in Kazan.
Portugal and Spain, who take on already ousted Morocco, are on four points and only need a draw from their respective matches. Yet Iran are just a point behind and must beat Portugal to progress from group B.
"Well, I think that will be difficult because (Portugal coach) Fernando (Santos) comes with very strong animals and they can bite quite hard, I would say," the 65-year-old Portuguese manager told reporters.
The stability and pragmatism of Queiroz's seven-year reign, which will come to an end after the tournament with the Portuguese already having announced his decision to quit, has firmly established Iran as Asia's number one team.
But they have never managed to get out of the group stage in their four previous appearances.
Queiroz, a former Portugal and Real Madrid manager, said his team will play against his countrymen on a policy of three 'R's — respect, realism and romanticism.
Calling Portugal one of the strongest sides in the world and one of the firm favorites to lift the trophy, Queiroz said it was a big opportunity for his side to play against established stars like Cristiano Ronaldo.
"We have only one alternative — to be better than Portugal in every aspect," the manager said. "We didn't come here to be nice losers, we have come here to work with dignity and pride for Iran supporters. We are going to fight for 90 minutes," he added.
Queiroz did not divulge the plans he had for Real Madrid forward Ronaldo, who has scored all four of Portugal's goals in the campaign.
"We have a dream and we fight for that dream, we have nothing to lose," Queiroz concluded. "They have everything to lose."