Press TV Turns 11; Still the Voice of the Voiceless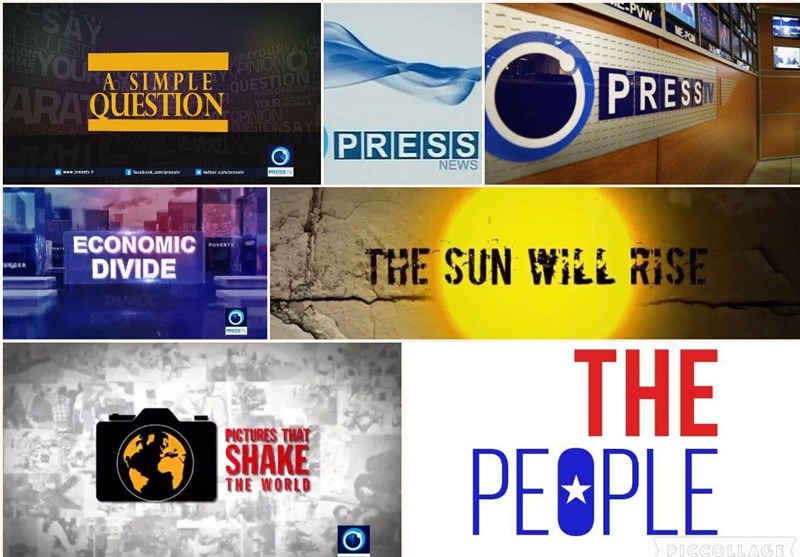 TEHRAN (Tasnim) – Tehran-based Press TV, the 24-hour English news and documentary network, celebrated its 11th anniversary on July 2.
It has been 11 years since Press TV was inaugurated in the Iranian capital with offices and bureaus all around the world reporting the latest news to its international audience.
When Press TV was established with the motto of news anew, the aim was to present alternative news to its audience, the kind of topics and stories that some Western governments do not want people to know about.
The voice of the voiceless has been grappling with different challenges since it was launched in 2007.
On April 3, 2012, Munich-based media regulator BLM announced it was removing Press TV from the SES Astra satellite, as it purportedly did not have a license to broadcast in Europe.
In November 2012, the Hong Kong-based AsiaSat took Iranian channels off air in East Asia, and in October 2012 Eutelsat and Intelsat stopped broadcasting several Iranian satellite channels, though the Islamic Republic of Iran Broadcasting managed to resume broadcasts after striking deals with smaller companies that are based in other countries.
In July 2013, Press TV was forced off the air in the UK after the media regulator Ofcom revoked its license for allegedly breaching the Communications Act.
In the same year, it was taken off air in North America after the US Treasury Department announced sanctions against the Islamic Republic of Iran Broadcasting (IRIB).
Press TV was dropped from the Galaxy 19 satellite platform that allowed it to broadcast in the United States and Canada, without saying when it was dropped.
In 2012, Maya Naser, Press TV's Damascus correspondent, was killed by a militant sniper while reporting on bombings in the Syrian capital.
In 2014, hundreds gathered in Beirut to pay tribute to Serena Shim, a Press TV reporter who died in a suspicious car crash near the Turkish-Syrian border. Shim was covering the crisis in the besieged Syrian city of Kobani.
Eleven years on with all ups and downs, it is still the voice of the voiceless and trying to fight a systematic misinformation campaign through the mainstream media.
During a Monday ceremony to mark the event, Peyman Jebelli, the head of the Islamic Republic of Iran Broadcasting (IRIB)'s World Service, said, "The network tries to be the voice of the voiceless to offer more for its viewers to engage and interact with in a different way".