Whale Sculpture Aims at Showing Gravity of Plastic Waste Problem in Ocean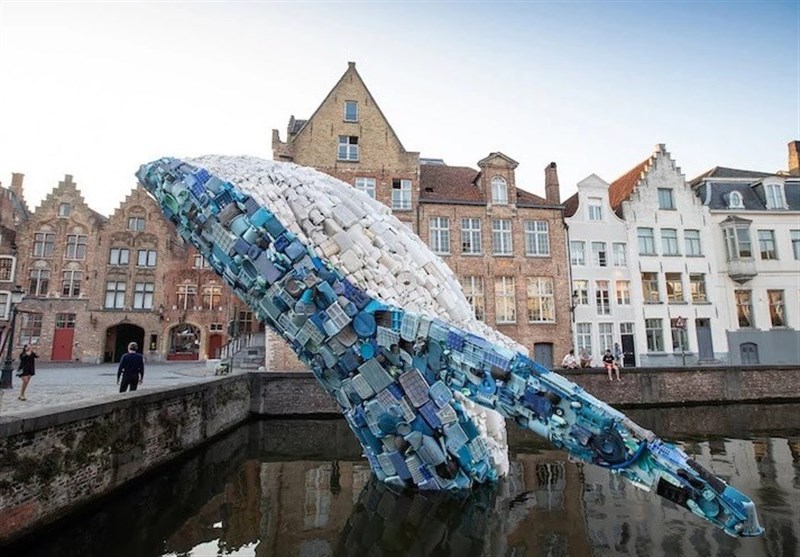 TEHRAN (Tasnim) – Brooklyn-based architecture and design firm StudioKCA created a monumental installation for the Bruges Triennial 2018 in Belgium from 4,500kg of plastic waste picked up from beaches along the Hawaiian Islands in a move to draw attention to the plastic waste problem in ocean.
Entitled "Skyscraper (the Bruges Whale)," the massive sculpture was made using plastic waste recovered from the Pacific and Atlantic Oceans. The studio collaborated with the Hawaii Wildlife Fund to gather the plastic used in the installation over the span of four months, Globalconstructionreview reported.
Jason Klimoski and Lesley Chang, co-founders of StudioKCA, said they designed the "Skyscraper" sculpture to highlight the threat posed by plastic to marine ecosystems – a threat that was underlined last week by a pilot whale in Thailand that died after ingesting 80 plastic bags.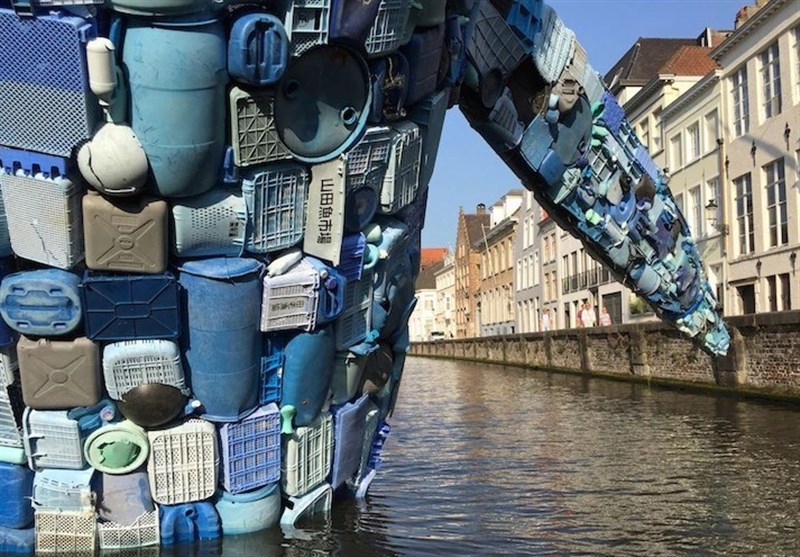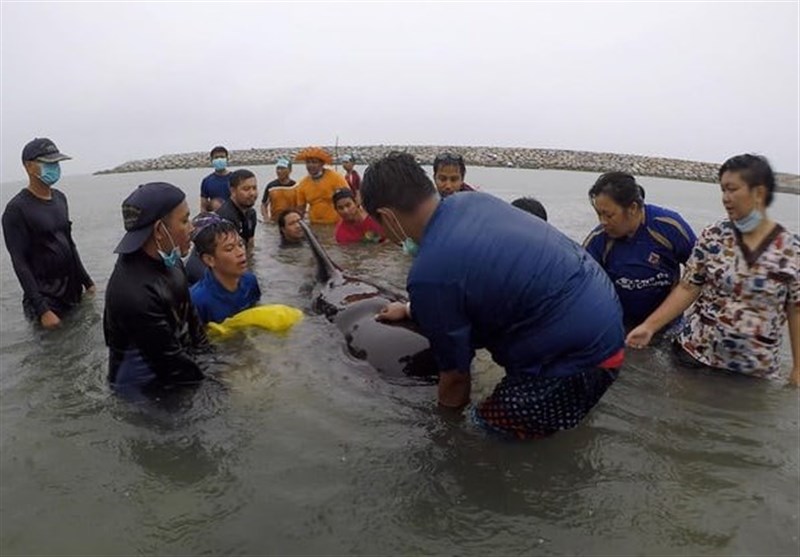 "Right now, there is 150 million tons of plastic swimming in the ocean, our oceans, the oceans we share. That is more plastic waste swimming in the ocean than there are whales. So, an opportunity like this to show the type of plastic and the amount of plastic that ends up in our oceans is really important," Klimoski said.