China Rejects US Call to End Iran Oil Exports
TEHRAN (Tasnim) – China has no plans to cooperate with US President Donald Trump's crackdown on the Iranian oil industry, a Chinese diplomat said.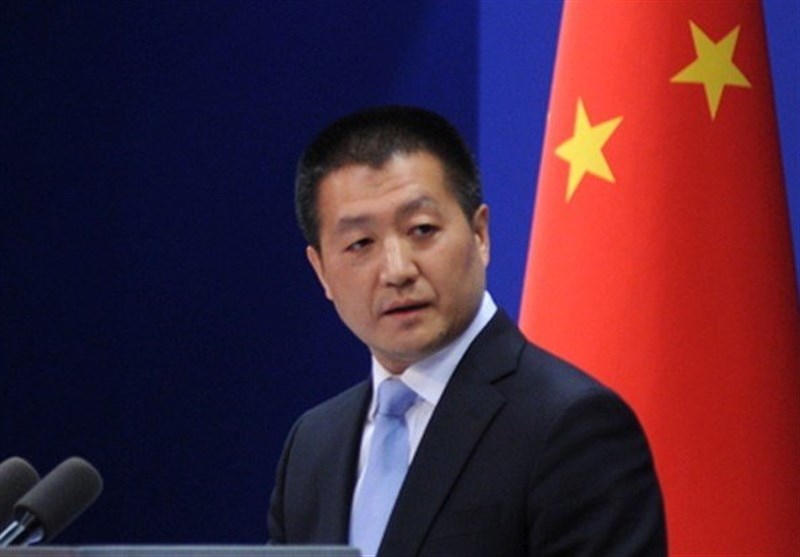 "China is always opposed to unilateral sanctions and long-arm jurisdiction," Foreign Ministry Spokesman Lu Kang told reporters when asked if China would cooperate with the US to reduce Iran's oil exports to zero, the official website of China's foreign ministry reported on Tuesday.
"China and Iran are friendly countries," he added.
"We maintain normal exchanges and cooperation within the framework conforming to our respective obligations under the international law," he added. "This is beyond reproach."
On Monday, a senior US State Department official reaffirmed the Trump administration's goal of reducing Iran's oil exports to zero by November.
"Our goal is to increase pressure on (Iran) by reducing to zero its revenues from crude oil sales. We are working to minimize disruptions to the global market, but we are confident that there is sufficient global spare oil production capacity," said Brian Hook, the State Department's director of policy planning.
In response, Iranian President Hassan Rouhani on Tuesday lashed out at American officials for threatening to stop Iran's oil exports, saying they would never be able to carry out such a threat.
"The US (officials') statement in this regard is unilateralism…and a breach of all international rules and regulations in energy and trade sectors," Rouhani said at a joint press conference with his Swiss counterpart, Alain Berset, in Bern.
He added that it is "incorrect and unwise" to think that "one day all oil producing countries would export their surplus oil and Iran would be the only country that cannot export its oil."
Trump announced on May 8 that Washington was walking away from the nuclear agreement, officially known as the Joint Comprehensive Plan of Action (JCPOA), which was reached in 2015 between Iran and the five permanent members of the UN Security Council - the United States, Britain, France, Russia and China - plus Germany.
Trump also said he would reinstate US nuclear sanctions on Iran and impose "the highest level" of economic bans on the Islamic Republic.
The sanctions would include a universal ban on Iran over buying or acquiring US dollars as well as restrictions over purchases of crude oil from the country and investing in its oil sector projects.