'Neymar Challenge' Taking Social Media by Storm (+Video)
TEHRAN (Tasnim) - Despite Brazil's knocking out of the Russia 2018 World Cup its football star Neymar da Silva Santos Júnior is being talked about on the internet, but in a different way.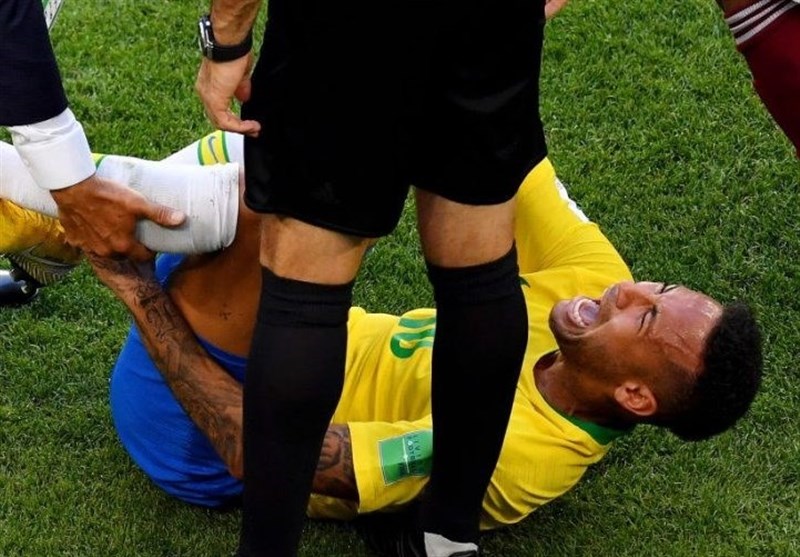 People around the world can't stop laughing after Brazilian sensation Neymar sets the world alight by his play-acting.
Plenty of people caught Neymar up to his old tricks throughout the tournament, with his rolling, diving and general on-the-floor antics annoying a number of people.
And now, it seems the polarizing star has become the butt of a new viral sensation taking the internet by storm with a new hashtag, the #NeymarChallenge.
The trend essentially sees people drop to the floor and tumble around in dramatic fashion as soon as someone either shouts the word 'Neymar', or they brush past someone with minimal contact - mimicking the Brazilian at the World Cup, Mirror reported.
One post of children taking part in a football summer camp falling down in unison has been retweeted over 10,000 times on Twitter.
Mexico's Club Tijuana introduced a half-time challenge for fans where they were required to roll half the length of the pitch. A video that has already been viewed over 100,000 times on Twitter.
In 360 minutes of football in Russia, Neymar spent 14 minutes on the floor, according to Swiss broadcaster RTS. It was time mainly spent rolling around in apparent agony before getting back on his feet again to continue with the dribbles, flicks and no-look passes.
Neymar rolled over so many times in the group stage against Switzerland that numerous videos were produced of the Brazilian rolling along the ground in incongruous settings.
In another video in India a little boy is seen putting himself in the middle of a motorbike tire and starts rolling on the street.