France Says Europe Should React to US Extra-Territorial Sanctions
TEHRAN (Tasnim) – The US has rejected a French request for waivers for its companies operating in Iran that Paris sought after Washington re-imposed sanctions on Tehran, French Finance Minister Bruno Le Maire said, adding that Europe needs to defend itself against such extra-territorial sanctions.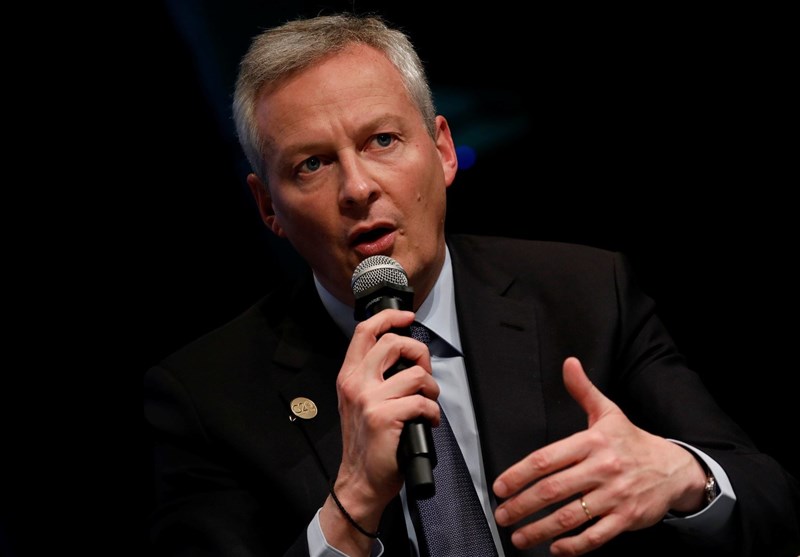 Paris had singled out key areas where it expected either exemptions or extended wind-down periods for French companies, including energy, banking, pharmaceuticals and automotive.
French officials had expressed little hope for securing the waivers, which were critical for oil and gas major Total to continue a multi-billion-dollar gas project in Iran and for carmaker PSA Group to pursue its joint venture.
"We have just received (US) Treasury Secretary Steve Mnuchin's response: it's negative," Le Maire told Le Figaro in an interview published on Friday, according to Reuters.
Le Maire said Europe needed to react quickly and protect its economic sovereignty.
"Europe must provide itself with the tools it needs to defend itself against extra-territorial sanctions," Le Maire added.
Washington announced in May it was imposing new economic penalties on Tehran after pulling out of a multilateral 2015 agreement.
US President Donald Trump's sanctions are aimed at pressuring Iran to negotiate a new agreement that might include Tehran's regional activities and ballistics development. In particular, Washington wants to curtail the oil exports that are key to Iran's economic revival.