Protests Held in Glasgow as Trump Lands in Scotland
TEHRAN (Tasnim) - Hundreds of people gathered in Glasgow, Scotland's largest city, to protest against US President Donald Trump's visit to the UK.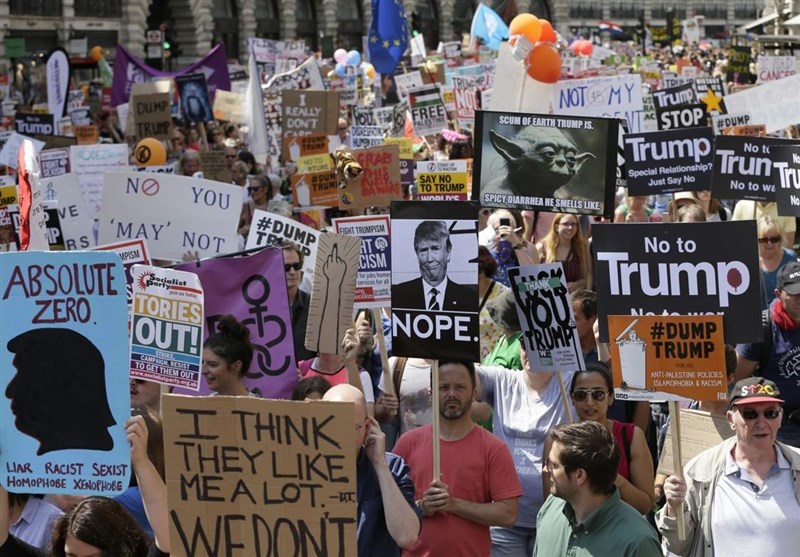 Pensioners, students, families and activists from a wide variety of pressure groups attended the demonstration in Glasgow.
Emily Bryce, from Stirling, proudly carried a homemade banner written in Gaelic, as recognition of Trump's Highland roots, which translates as "Donald Trump, son of the devil."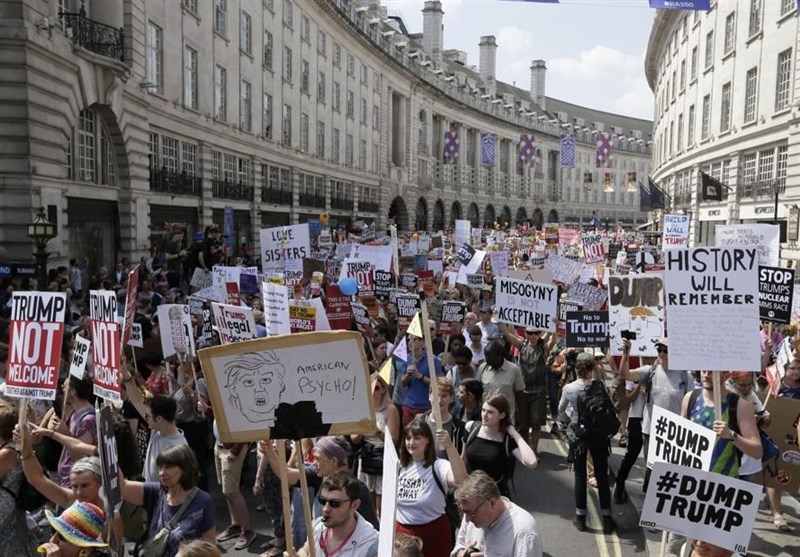 Police estimated the crowd in Glasgow's St. George Square at less than 1,600 people, AP reported.
Despite the widespread anti-Trump feeling, there was overwhelming agreement that the UK protests aren't anti-American.
Trump will spend the weekend at his Turnberry golf resort in Scotland's Ayrshire after completing his two-day working trip to the UK.