Iranian, Foreign Diplomats Discuss JCPOA in Vienna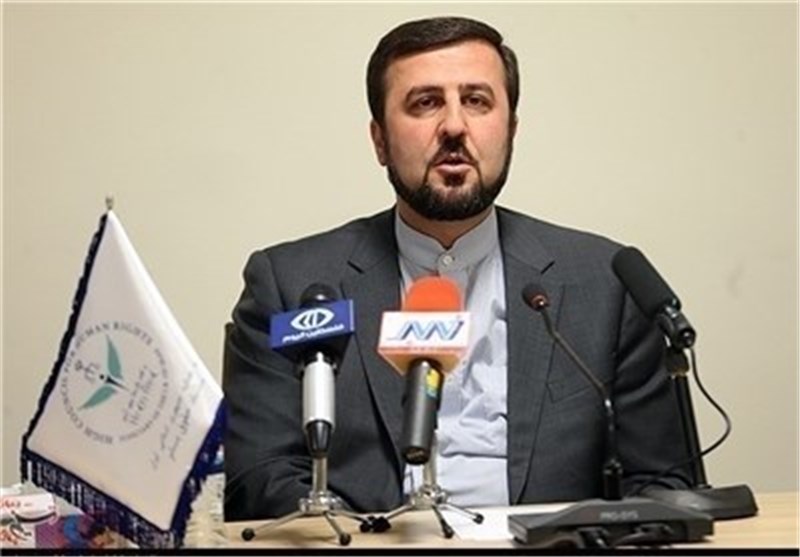 TEHRAN (Tasnim) – Iran's permanent representative to international organizations in Vienna held separate talks with his counterparts from France, Italy, China, South Africa and the European Union (EU) on the future of the Iran nuclear deal known as the Joint Comprehensive Plan of Action (JCPOA).
In the meetings, held in the Austrian capital, Kazem Gharibabadi pointed to a recent ministerial meeting of the JCPOA joint commission in the city and said the statement issued by the foreign ministers in the meeting underlined the necessity for continuation of the deal and examining ways to lower impacts of the re-imposition of Washington's secondary sanctions.
During the sessions, the Iranian diplomat also condemned the US unilateral move to walk away from the JCPOA, describing it as a violation of resolutions of the UN Security Council and the International Atomic Energy Agency's (IAEA) Board of Governors.
Gharibabadi further emphasized that all countries benefit from the JCPOA, adding that the US's unilateral exit will deal a heavy blow to multilateralism if other countries fail to stand against it.
The foreign envoys, for their part, expressed their countries' support for the nuclear deal, and said they would spare no effort to continue implementation of the JCPOA and meet commitments in a bid to enable Tehran to benefit from the deal.
The meetings came as senior officials and ambassadors from over 100 countries participated in a meeting in Tehran on Monday to discuss the problems created for trade with Iran following the US withdrawal from the nuclear agreement.
On May 8, the US president pulled his country out of the JCPOA, which was achieved in Vienna in 2015 after years of negotiations among Iran and the Group 5+1 (Russia, China, the US, Britain, France, and Germany).
Following the US exit, Iran and the remaining parties launched talks to save the accord.