Cholera Deaths in War-Torn Yemen Surpass 2,300: UNICEF
TEHRAN(Tasnim) - The United Nations Children's Fund (UNICEF) said that the total number of cholera fatalities in Yemen had surpassed 2,300 within the past 13 months amid ongoing conflict in the impoverished country.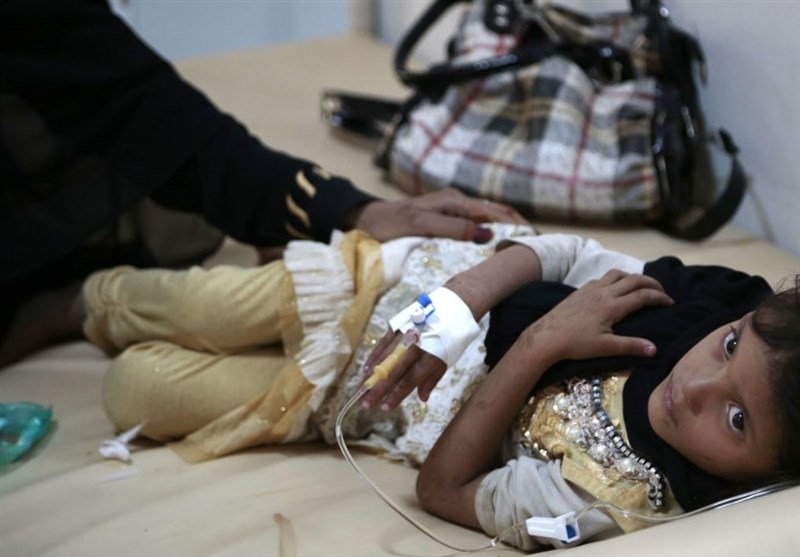 "In spite of the progress made in responding to the cholera outbreak, the ailing health system and ongoing conflict could compromise such efforts," UNICEF's Yemen office tweeted Wednesday evening.
"In over 13 months, the cumulative total of reported suspected cholera cases is 1,118,381 with 2,311 associated deaths across Yemen," it added, Anadolu Agency reported.
The following year, UN-sponsored peace talks in Kuwait failed to end the destructive conflict.
An ongoing Saudi-led coalition aggression against Yemen has devastated the country's infrastructure, including water and sanitation systems, prompting the UN to describe the situation as "one of the worst humanitarian disasters of modern times".