Five Purchased ATR Planes to Land in Iran Tomorrow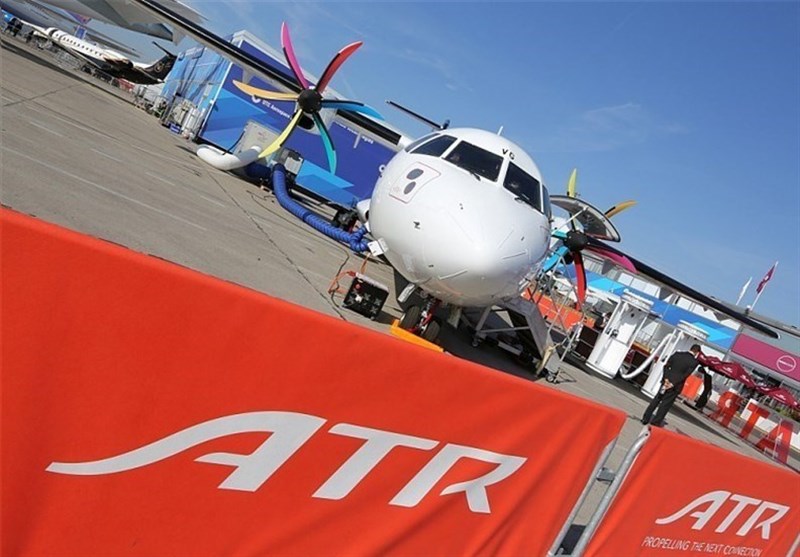 TEHRAN (Tasnim) – Five more turboprops that Iran has purchased from ATR aircraft manufacturer will arrive in the country on Sunday morning to be added to the Iran Air's fleet, the Iranian company said.
According to agreements reached between Iran Air and ATR, a joint venture of Airbus and Finmeccanica of Italy, five brand-new ATR turboprops will land at Tehran's Mehrabad Airport at 9 a.m. (local time) Sunday and join the country's fleet of passenger planes, Iran Air announced on Saturday.
The company further said flight licenses have been issued for the ATR airplanes that will be added to Iran Air's fleet in coming days.
Prior to the US move to withdraw from the 2015 nuclear deal known as the Joint Comprehensive Plan of Action (JCPOA), the ATR had delivered 8 planes to Iran.
Iran Air and ATR spent months negotiating an order for 20 ATR 72-600 aircraft worth $576 million at list prices, with options for another 20.
Under the shadow of the new US sanctions imposed on Tehran, international plane manufacturers that use at least 10% US made parts in their products have decided to avoid the Iranian market.
US President Donald Trump withdrew from the Iran nuclear deal in May, and Washington now plans to re-impose sanctions on Tehran.
The first round of US sanctions on Iran goes into effect later this month, followed by ones targeting Iran's oil exports in November.