Iran Finishes Runner-Up at Int'l Army Games in Russia (+Photos)
TEHRAN (Tasnim) – A team from Iran's Law Enforcement Force ranked the second best team in the Guardian of Order contest of the International Army Games 2018 underway in the Russian capital of Moscow.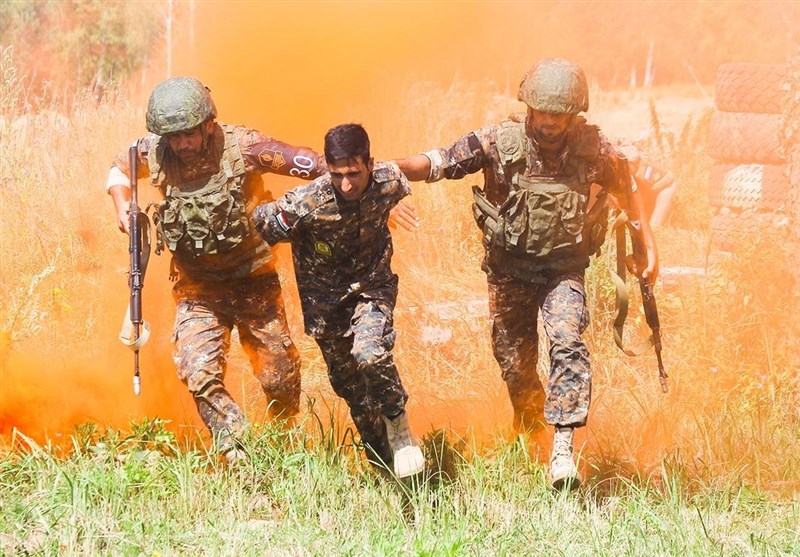 Iran's Guardian of Order team comprised of highly-skilled officers from the Law Enforcement Force finished runner-up as Russia's Military Police team ranked the best team at the contest.
The Guardian of Order contest was held in four stages, including shooting, crossing the obstacle course, the patrol units competition, and group competition.
The teams reached the finish line after passing through 53 different obstacles on a 12km-long course.
At the final round of the contest held at Alabino military base outside Moscow, the Russian team went head-to-head with the Iranian team and came on top with an advantage of just a few seconds.
The International Army Games will run until August 12 in Russia, China, Kazakhstan, Belarus, Iran, Azerbaijan, and Armenia.
According to Russian Armed Forces' Main Combat Training Department Lieutenant-General Ivan Buvaltsev, the Russian Defense Ministry has sent out invitations to all NATO member states to participate in the games.
"This year, we have sent out invitations as usual to NATO member states. But only a team from Greece will take part," he said last week.
Last year's Army Games were held at twenty-two testing grounds in Russia, Belarus, Azerbaijan, Kazakhstan, and China.
More than 1,200 soldiers from 22 countries participated in the military games in Russia in 2017.