Pakistan's Imran Khan Says Wishes to Visit Iran
TEHRAN (Tasnim) – The chairman of Pakistan's Tehreek-e-Insaf (Movement for Justice) party expressed his desire to visit Iran one day.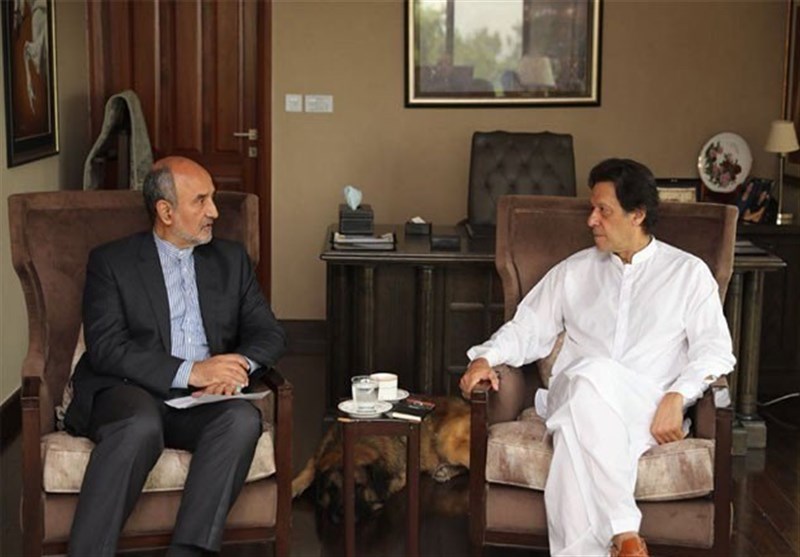 During a meeting with the Iranian ambassador to Islamabad on Saturday, Khan said he wished to visit Iran and see its historical sites one day, The Express Tribune reported on Saturday.
Restating Islamabad's desire to trade with "all regional neighbors, including Iran", he added, ''Iran's role in protecting its integrity is commendable".
The Pakistani cricket legend also said that he was ready to mediate between Iran and Saudi Arabia and the tensions between them.
Mehdi Honardoost, for his part, conveyed well wishes from Iran's President Hassan Rouhani to Imran Khan following his party's victory in the country's general elections last week.
"Tehran is ready to work with Islamabad in regional development and wants to foster trade with Pakistan," he said.
He also expressed his country's desire to negotiate with Pakistan on the Iran-Pakistan gas pipeline project, adding that the pipeline could "change the future of Pakistan".
While noting that the regional situation is sensitive, the Iranian envoy said, "Iran welcomes Pakistan's suggestions to guarantee peace in the region".
"This will be the first government that will not carry out any political victimization," Khan, 65, said in a televised speech from his house near the capital Islamabad on Thursday as a partial count gave him a commanding lead.