Iranian Tank Crewmen Advance to Semi-Final Round at Army Games
TEHRAN (Tasnim) – An Iranian Army team attending the tank biathlon contest in the International Army Games 2018 advanced to the semi-final round of the games in Russia.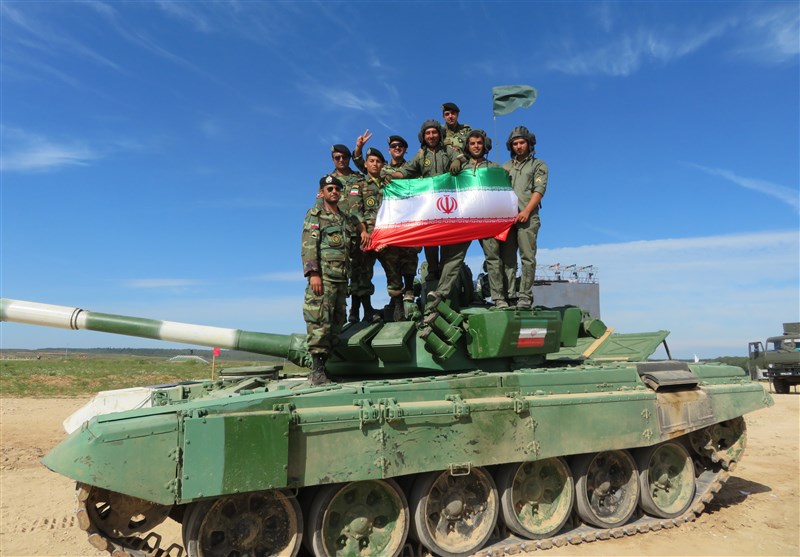 After competing in a tight race for nine days, the Iranian servicemen could secure a place in the semi-final round of the individual tank biathlon contest by finishing second in their group. Russia came first in the group round.
An Iranian Army general attending the event, held in Alabino near Russia's capital of Moscow, said the quality of the participating teams has improved compared to 2017, wishing the country's tank crewmen the best of luck in the semi-finals.
The International Army Games are being held in Russia, China, Kazakhstan, Belarus, Iran, Azerbaijan and Armenia, and will run until August 12.
Teams from 32 countries are attending this year's edition of the Army Games.
A drone team from Iran's Army and a combat team from the Islamic Revolution Guards Corps (IRGC) have travelled to Kazakhstan to compete with 11 other countries in the games.
Iran itself is hosting the diving competitions, which kicked off in the northern port city of Noshahr on Wednesday.