Iran's Mes Storms into AFC Futsal Club Championship Semis
TEHRAN (Tasnim) - Iran's Mes Sungun Varzaghan convincingly booked a spot in the AFC Futsal Club Championship Indonesia 2018 semi-final on Wednesday.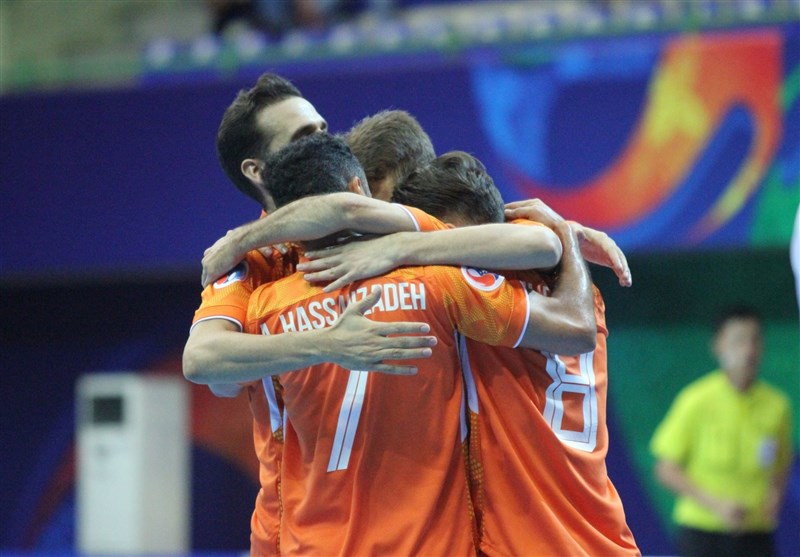 Mes defeated FC EREM of Kyrgyz Republic 8-3 in Yogyakarta, Indonesia.
Alireza Askari made a hat-trick in this match. Saeid Taghizadeh (two goals), Mohammad Reza Sangsefidi, Abolghasem Oruji and Ali Asghar Hassanzadeh scored once for Mes Sungun.
Mes has already defeated FC Sipar of Tajikistan 9-2, Uzbekistan's AGMK 9-1 and Lebanon's Bank of Beirut 3-1 in preliminary round.
"We have reached our target, and very soon, we will reach our goal. Altogether, it was expected to have such a result. We will now plan for our semi-final match," Mes Sungun coach Hamid tabrizi said.
In the semi-final on Friday, Mes Sungun will face either Nafit Al Wasat or Vamos FC, who meet later on Wednesday.
The 2018 AFC Futsal Club Championship is the 9th edition of the AFC Futsal Club Championship, an annual international futsal club tournament in Asia organized by the Asian Football Confederation (AFC).
Iranian futsal clubs Foolad Mahan, Giti Pasand Isfahan and Tasisat Daryaei have won once the AFC Futsal Club Championship.