Gaza Cultural Center Destroyed in Israeli Airstrike (+Video)
TEHRAN (Tasnim) - Video punished in social media shows the moment an Israeli F-16 rockets demolishes the cultural center of Saeed Al-meshal in the west of Gaza city on Thursday.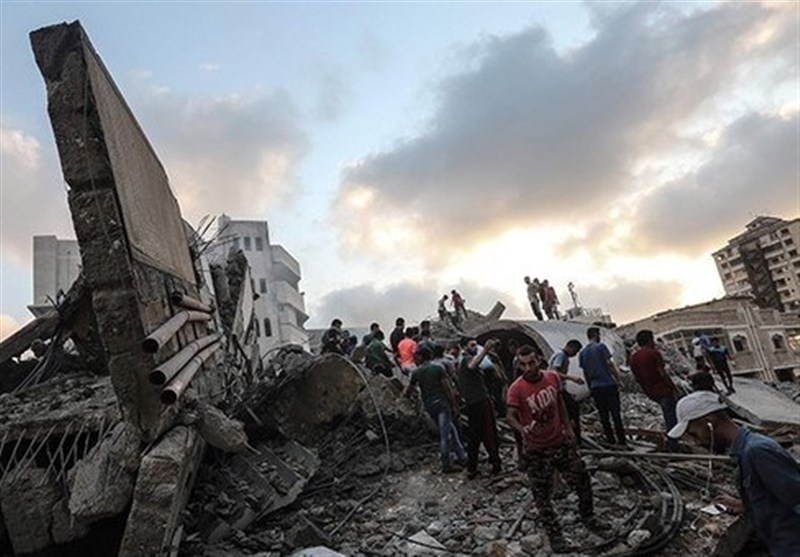 At least 18 Palestinians were injured Thursday by an Israeli airstrike that flattened a cultural center west of Gaza City, according to Gaza's Health Ministry Daily Sabah reported.
Shelling has been ongoing since Wednesday with the Israeli side claiming the airstrikes had struck Hamas sites in Gaza in response to rocket and mortar attacks launched at Israel from the strip.