Iran, Russia Agree to Enhance Ties
TEHRAN (Tasnim) – Presidents of Iran and Russia held talks in a meeting in Kazakhstan, stressing the need for expansion of Tehran-Moscow relations in various issues of mutual interest.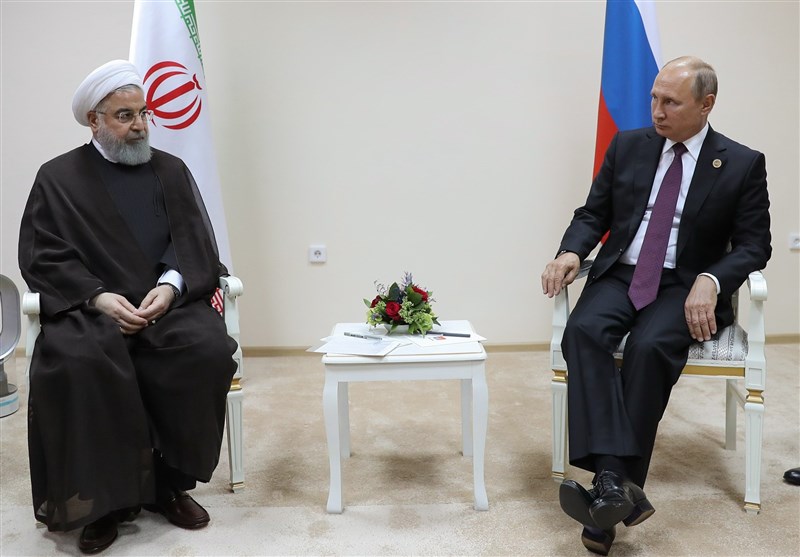 Iranian President Hassan Rouhani and his Russian counterpart Vladimir Putin met in the Kazakh city of Aktau on the sidelines of the 5th Caspian summit on Sunday.
Highlighting the advantages of Iran-Russia interaction in the Caspian Sea, President Rouhani urged collective efforts to turn the Caspian Sea into the "sea of peace and friendship" and a place for closer cooperation among the five littoral states.
He also praised the "positive results" of mutual cooperation on various regional and international issues, such as the war against Daesh (ISIL) terrorist group in Syria, calling for continued cooperation until "eradication of terrorism."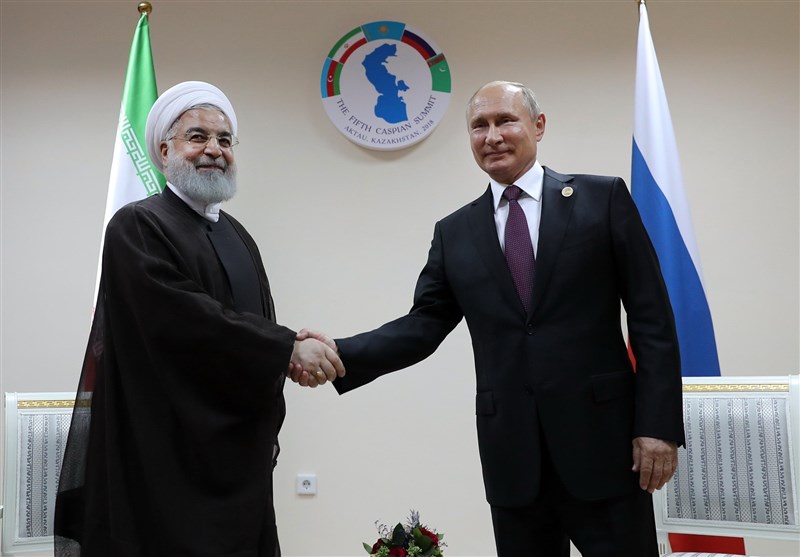 For his part, Putin acknowledged the growing ties between Tehran and Moscow in diverse fields, expressing Russia's readiness to broaden relations with the Islamic Republic to fulfill the common interests.
He also emphasized the need for efforts to save the 2015 Iran nuclear deal after the US unilateral withdrawal from the agreement.
The Iranian president arrived in Kazakhstan on Sunday for the Caspian summit that concluded with a long-awaited convention on the legal regime of the large lake.
The five littoral states - Iran, Russia, Turkmenistan, Kazakhstan and the Republic of Azerbaijan- also signed six other agreements in the summit.